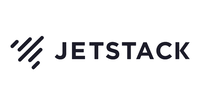 Software Engineer - cert-manager

at Jetstack
Remote

› 100% remote position (in European timezone)
(Posted Nov 30 2020)
About the company
We guide and support enterprises in their adoption and production use of Kubernetes. Our deep understanding and real-world experience in a variety of environments (cloud and on-premises), enable us to accelerate customer projects and provide them with confidence in their operations.
Jetstack is a Venafi company.
Job description
cert-manager is an open source project led by Jetstack that is widely used to provision X.509 certificates to Kubernetes clusters. We are looking to hire a software engineer to join the team behind cert-manager. You will work with the team to develop the next round of features that will expand the ways in which cert-manager can be used to keep a Kubernetes cluster and the applications running on it secure.
We are a distributed team that works in the open. Our Software Engineers tackle complex user problems through designing, analysing and troubleshooting software systems. We have a pragmatic approach and are results focused, whilst always placing a high value on user experience.
Desirable technical experience
- Kubernetes or other container orchestration systems
- Good understanding of PKI/TLS/SSL
- Proficiency in Golang
- Experience building distributed systems
- Linux systems programming (i.e. shell, Bash scripting, etc)
- Good understanding of Linux networking and containers
- Git source control
- CI / CD (e.g. GitLab, Jenkins, etc)
Other desirable skills
- Experience in working in an agile process/environment
- Experience contributing to open source projects
- A 'can-do' attitude and the ability to thrive in a fast-paced environment
- Strong ability to focus and work independently, as well as collaboratively in a team
- A sense of ownership and customer responsibility
- Ability to adapt to circumstance and respond with urgency and pragmatism
- Ability and desire to continually learn and remain up-to-date with ecosystem developments
- Excellent communication skills and able to successfully articulate technology concepts to both business and technology audiences.
- Experience working on distributed teams
Benefits
As well as working with a great team on an exciting open source project we also offer a number of benefits, including:
- Conference leave and personal development time
- Flexible working
- A state-of-the-art laptop of your choice
- 25 days of holiday (not including UK public holidays)
- A generous pensions scheme
- Private healthcare and dental cover