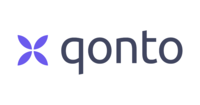 Backend Software Engineer

at QONTO
Remote

› 100% remote position (in European timezone)
(Posted Oct 21 2020)
About the company
Our mission is to create the Business Finance Management solution all SMEs love through technology, elegant design, and an outstanding sense of customer care. At Qonto, we believe that great services come from great thinkers, that's why we strive to provide an environment that will allow you to feel comfortable and help you excel in your work.
Alexandre and Steve launched Qonto in July 2017, and the team reached great achievements since then:
- Market leader for online SME banking in Europe
- 120,000 SME clients
- Outstanding customer satisfaction (App Store | Google Play | TrustPilot)
- Recognized as one of the best startups to work at (Wired | LinkedIn)
- €136 million raised
- International investors with a solid fintech experience
- And 250+ happy Qontoers helping us building the bank of our dreams (just that!)
Our values:
- Ambition | We tackle big challenges no matter what
- Teamwork | We create magic by collaborating at the same speed
- Mastery | We pursue excellence through continuous learning and by facing challenges humbly every day
- Integrity | We are transparent and trustworthy with our clients and each other
Salary
55,000-80,000€ annual salary or 320-700€ daily rate
Job description
Software Engineers at Qonto craft polished user experiences, highly scalable API's and robust banking services, all to help build the bank all businesses love.
The backend engineering team at Qonto currently has over 35 highly skilled engineers, from all over the world, working closely in cross-functional teams to shape our banking solutions. They participate in the discussions on the direction of our banking product, manage how we will handle our ever-growing user base needs and deliver high-quality products in a fast-paced environment.
👩‍💻🧑‍💻As a Backend Engineer at Qonto, you will
• Design, develop and maintain our API's for maximum resilience, scalability, robustness and security,
• Build new applications and services to support our API's and internal tools to help us move faster with confidence and quality,
• Play an active role in the architecture at Qonto to better support our growing user base and scaling needs,
• Maintain our high level of quality through strong testing methodologies, documentation, pairing and learning,
• Help scale our backend codebase while maintaining our strong engineering culture,
• Share your knowledge and learnings through internal and external talks and participate in the development of open-source tools.
Our primary languages are Golang and Ruby on the backend, EmberJS on the frontend, and Kotlin and Swift for our Mobile applications. Our platform runs on a Kubernetes cluster hosted on AWS, with PostgreSQL as our database of choice, using Kafka for our event sourcing and ELK for logging and auditing, among many other tools, services and applications.
🧠What you could work on
As part of our Engineering department, you will work within one of our cross-functional teams, each team handling part of our product. A few examples of these teams are:
💳Cards: the team responsible for all things cards. On the backend, this includes but is not limited to: all things related to card shipment, paying with cards, billing for cards, and card security.
🏦Ledger: the team working on our Core Banking System, which allows us to store transactions in an accurate, scalable and auditable way.
✈️Onboarding: the team guiding users through a delightful and frictionless sign-up experience.
🏅About You
• Experience: You have at least 3 years of experience as a software engineer and have had exposure to architectural patterns of large, high-scale web applications.
• Problem solver: You are a pragmatic and solution-oriented engineer who is interested in hard problems and delivering value,
• Impact Maker: You want to help build an innovative product used by tens of thousands of users and leave your mark,
• Best Practices: You are an organized worker who follows best practices regarding code quality, testing and code reviews,
• Curiosity: You are a curious and open-minded developer who is eager to learn a new language, banking domain and introduce new tools and services where it can help us grow,
• Team player: You have good communication skills, are comfortable working in a team and can easily work with non-technical colleagues,
• Languages: You are fluent in English. French is a plus.