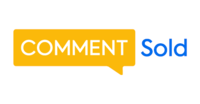 Backend Systems Engineer

at CommentSold
Remote

› 100% remote position (in the US)
(Posted Oct 2 2020)
About the company
We strive to make shopping simple and fun by allowing real-time interactions and empowering entrepreneurs to become the next generation of retailers through social media, websites, and mobile apps.
Salary
125000-155000
Job description
At CommentSold we are building multiple complex systems to support our core e-commerce and mobile technology stacks, we have systems doing video transcoding, push and SMS messaging, mobile build pipelines and a few other interesting problems.
We're looking for an experienced backend systems engineer with a strong general software engineering skillset to help build and grow our new systems development. In this role you'll be driving forward our new backend systems, helping designing and maintaining our existing systems.
Right now the majority of our backend systems which live outside our main web stack are written in Go and/or built on AWS technologies like ECS and beanstalkd. If you have experience with and interest in helping solve some interesting problems where scaling is a real factor this might be the right role for you.
NOTE: At this time, we are only considering candidates located in the USA.
In this role, you will
Work on a wide range of problems within our core application
Focus on solving problems from both the customer facing and backend perspectives
Gain a deep understanding of our product and become involved in driving out product implementation
Join a rapidly growing technical team with the opportunity to take on both product and technical problems
Our pipeline uses libraries and tooling along with scripts/tools written in languages including python, bash and go.
If you're right for this role, you
Have a strong understanding of core computer science principles
2-3+ years backend systems development experience utilizing Go
2-3+ years experience with AWS technologies like ECS and beanstalkd
Are organized and have strong time management skills
Love solving problems and finding solutions
Are self-motivated and self-directing
Are comfortable in a fast paced, pragmatic work environment
Have worked on a remote team