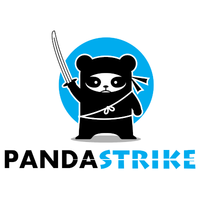 Senior Full-Stack Developer (Golang)

at Panda Strike, Inc.
Remote

› 100% remote position (in the US)
(Posted Mar 4 2020)
Job description
Seeking Amazing Humans
We're a remote-first company built by, and for, developers and dev ops professionals. We aspire be a happy, healthy company, a place where you can do your best work without the drama. We fail sometimes, but we understand the demands you face, and we strive to make them a little easier. There's always a friendly face—er, avatar—ready to help on our Slack channel.
Remote-First
Did we mention that we're a remote shop? If your work is exceptional, it doesn't matter whether you are in an office, at a standing desk, or using your telekinetic powers to manipulate streams of electrons. (Admittedly, in that case, we should probably talk about the whole telekinesis thing.)
Equal Opportunity Employer
We celebrate diversity and are committed to creating an inclusive environment for all employees.
Prerequisites
We value well-rounded people who learn quickly and have experience across a variety of technologies. However, for this role, preference will be given to candidates with :
Go (required)
Watermarking images, videos and/or PDFs
Distributed, message-based systems
We also know that there's more to building software than raw technical skill. You play well with others and you've probably worked remotely before. In addition, do you:
Embrace and value diversity?
Communicate clearly and constructively?
Enjoy taking initiative and responsibility?
Have an aptitude for creative problem solving?
Work in U.S. time zones?