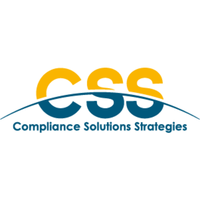 Junior Go developer - server side

at Compliance Solution Strategies
Remote

› Worldwide, 100% remote position
(Posted Oct 16 2019)
About the company
Compliance Solution Strategies (CSS) is a global RegTech platform delivering a set of comprehensive and complementary technology-enabled regulatory solutions that serve compliance
professionals across the financial services industry.
* Regulatory Reporting
• Regulatory Data Management
* Trade Monitoring & Analysis
• Compliance Services
You will be working in a division within the organization. Our division is a small group of developers who all work remotely, we use flowdock for
communication and hardly ever have phone calls of any kind.
We have a strong focus on having a great work environment, where nobody is expected to know everything but instead we encourage everyone to
ask any tech related question they may have.
Job description
2019/10/31 update:
Thank you everyone who applied, we are now pausing the application process. If we open this position again, I'll update this post.
We are looking for a junior Go developer eager to get involved in the world of trading regulation. We work with a lot of data (but not big data).
This is a full time position doing server side work, using Go, MongoDB for storage, git for version control and all our servers run Linux.
You'll be improving our existing framework for data processing. We get data in several formats: csv, txt, etc and we then clean it up and store it
in a uniform way.
You'll be working under the supervision of the VP of Engineering, who will provide guidance and code review.