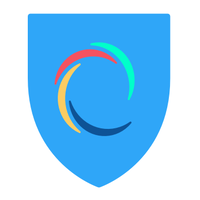 Backend Software Engineer (Golang) at AnchorFree
Kiev, Ukraine
🇺🇦
(Posted Jun 25 2019)
About the company
AnchorFree believes that Internet Freedom, privacy and security over personal data are fundamental human rights. AnchorFree's mission is to provide secure access to the world's information for every person on the planet. Founded in 2005 by two serial entrepreneurs, David Gorodyansky and Eugene Malobrodsky, AnchorFree has grown into a service with 500 million Downloads and 50 million active users in 190 countries. The Company has achieved profitability and is backed by $63 million from world-class investors, including Goldman Sachs, Esther Dyson (Board of WPP), Bert Roberts (former CEO of MCI), Doug Maine (former CFO of IBM), Subrah Iyar (founder of Webex).
Job description
AnchorFree is looking for a Backend Software Engineer to join our dynamic and brilliant Engineering team.
As a Software Engineer, you will play an active part in designing backend components and services for main AnchorFree's products.
You will help AnchorFree to implement scalable architecture, build core services and APIs, manage and evolve existing software systems.
The ideal candidate is a self-starter, detail and quality oriented, as well as passionate about having a huge impact in providing privacy and security to millions of our users.
Responsibilities:
- Design, implement, deploy, and operate scalable backend systems
- Ensure that everything you write is well tested and automated
- Help define our architecture ensuring scalability and reliability
- Help define our API design and best practices
- Participate in planning and retrospectives
- Collaborate with Product Management and Engineering colleagues on technical vision and design
Skills & requirements
Requirements:
- Production experience creating software with Go is required
- Experience with building scalable, resilient, high-performance systems
- You've designed, built, scaled and maintained production services, and know how to compose a service oriented architecture.
- Able to design schemas for a relational databases such as MySQL, write efficient SQL without an ORM and optimize DB queries
- Experience building robust APIs for third parties
- Have strong opinions on API design and best practices
- You play well with others
Nice to Have:
- You have experience decomposing a large monolith into microservices.
- Experience with caching technologies such as Memcached or Redis
- Experience working with AWS technologies (DynamoDB, S3)
- Experience working with queuing systems such as RabbitMQ or Amazon Simple Queue Service