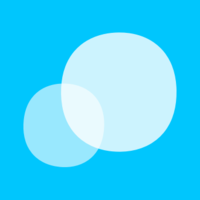 Software Engineer

at GrowSumo
🇨🇦

Canada

›

Toronto

(Posted Jul 30 2018)

About the company
GrowSumo is a venture backed startup based in Toronto that graduated from Y Combinator.

At GrowSumo, we're building the sales force of the future. The fastest growing software companies in the world like Intuit, Asana, and Unbounce have turned to GrowSumo to help scale their sales teams as easily as they scale their servers.

We pride ourselves on building something people want, but our company is more than the feedback we receive from our users. Every member of our team is passionate about developing their skills, and adding something unique to our culture. We love to work with people who are consummately curious, and ambitiously support the development of others as much as their own.

Job position
Permanent

Job description
As a developer at GrowSumo on the Core Product team, you will work alongside other skilled developers, product leads, front-end developers, and success engineers to craft high-performance and highly operable web services that scale to support our rapidly growing user base.

You will empower GrowSumo's mission of building the sales force of the future, building trust with our clients, partners, and colleagues as a team leader and mentor to junior developers.

What we do

The GrowSumo Core team builds the foundational product that connects some of the fastest growing companies in the world to a global marketplace of distributors. Our clients send us over 25 million transaction and integration requests every year so that we can properly attribute and reward their partners for driving key business metrics.

We believe that teammates have each others backs - we build for operability and stand behind the services we write.

We build backend services and applications mostly in Python and golang, running in Docker containers.

Supporting each others success is one of our highest priorities.

We believe in equipping our team with the best tools for the job.

We use our creativity and imagination to handle high data volumes and velocity

We deploy our code multiple times per day.

We are passionate about growth of the team, as well as the individual

Were proud of the code we write, but were not dogmatic about methodologies or techniques. We believe building the "right thing" is more important than building things "right", as long as we build it better each time we touch it.

Who we are looking for

You have a strong learning reflex and you see challenges as a chance to grow.

You want to see customers getting value out of the software you wrote to solve their problems.

You are happy to help other developers learn from you, and you hope they challenge you to learn new things as well.

You're proud of the code you write, but you're also pragmatic about design vs iteration: you know when it is time to refactor, and when it's time to ship.

You're focused, driven and can get challenging projects across the finish line - but you know that sometimes it's okay for deep work to take its time.

You have experience operating services in production and take software quality practices personally.

You write meaningful tests and understand the value of observability and operability and what they mean in different contexts.

We want to get to know you, so please share any of your side projects, open source contributions, community involvement or volunteer experience. Feel free to reach out if you have any questions!

Skills & requirements
You have 2+ years building web applications on a team

An ability to quickly learn new languages, or an existing familiarity with Python, Vue.js, Angular1.x, Golang, or similar languages.

Write readable, robust and reusable code

Work well on a growing team, communicating clearly and often.

You have an interest in constantly learning how the team can build better, more scalable, and more sustainable solutions.




---
Other jobs that might be interesting

Senior Golang Backend Engineer (Contactor) - Para
(May 2020)
Worldwide, 100% Remote
Full time senior golang contractor needed, for healthcare startup. Roughly two months worth of work but open to long term engagement. We use golang, kubernetes, and docker on GCP using a REST architecture....
---

Blockchain Developer WFH - Spacemesh
(April 2020)
Worldwide, 100% Remote
Spacemesh is looking for a strong software developer who is passionate about the blockchain space, enjoys designing and writing software, who'd like to join the Spacemesh core dev team and work full time on the core Spacemesh software platform. Join us at the ...
---

Backend Go Developer for Voice Chat App (Remote) - Dialup, Inc.
(April 2020)
Worldwide, 100% Remote
You will join as one of the first backend engineers on a growing team, writing back-end services and building out a call server for real-time communication with our mobile app. Every day, Dialup connects thousands of people around the world in one-on-one voi...
---