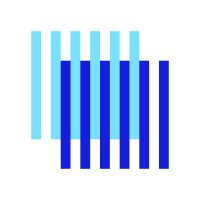 Backend Engineer

at Buf
Remote

› 🇺🇸🇨🇦 100% remote position (in US or Canada)
(Posted Jul 5 2022)
Please mention that you found the job at Golangprojects.com
Apply now!
Job description
Remote
Buf is driving a new paradigm of APIs. Our team builds both open-source and commercial software that enables teams- whether they be small startups or the world's leading enterprises- to ingest, manage, and maintain their APIs systematically: a huge improvement from the existing 'wild west' of JSON/REST. Founded in 2020, we're gaining momentum and have garnered enthusiasm (with good reason!) from some of the world's premier investors, including Lightspeed, Tiger, and Addition.
We're currently hiring backend Software Engineers to help us build out the core of our products.
Responsibilities
Designing and developing all aspects of our products, including software architecture, deployment, and support.
Engaging with Buf's current and potential users in the Protobuf and gRPC ecosystems, to demo our products and gather user feedback.
Constant learning across a wide variety of technical areas, as needed, to solve emerging problems to bring our product to life.
Helping to identify and establish best-in-class engineering approaches and practices.
Requirements
At least two years of professional experience in Go.
A track record of architecting robust and reliable, production-grade distributed systems, ideally using Protobuf and/or gRPC.
The ability to move quickly while managing trade-offs of performance, reliability, security, and code quality.
A bachelors or master's degree in Computer Science, Computer Engineering, or Mathematics is strongly preferred.
Bonus
Experience with one or more of the following: Kubernetes, Envoy, Postgres, GCP.
A track record of existing work within the Protobuf and gRPC communities.
Please mention that you found the job at Golangprojects.com
Apply now!