Companies hiring gophers (sorted by company name)
All registered Go/Golang jobs, listed by the company names.
---
Sort by:
Date posted | Title | Company ▶ Filter by: Remote only | USA/Canada | Outside of USA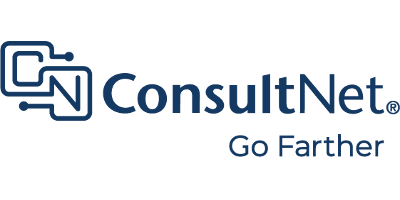 ConsultNet
[

Website
]
Golang Developer
, Salt Lake City, Utah, United States
Since 1996, ConsultNet has empowered technology performance by providing startups, mid-size companies and large enterprises across North America with superior tech talent and solutions needed to innovate, compete and go farther. Dedicated to high-touch talent delivery and high-integrity partnerships, we enable technology initiatives and innovations through IT staffing services, project-based solutions and TechBridge, a TN visa solution for highly qualified talent from Mexico and Canada. With business in 45 states, ConsultNet has expertise in banking, financial services, communications and healthcare, and many other verticals. We provide IT talent in analysis, architecture and design; app development, infrastructure, systems development and support, technical and data center support; and more. Our impressive experience, deep relationships, extensive network and growing database make us a valuable resource for clients and consultants alike. In the last two years, we placed 1500 consultants and served 300 clients with contract, contract-to-hire and direct hire talent, and project-based teams. For our consultants, we provide unparalleled support, training, benefits and other perks that enrich job opportunities.
---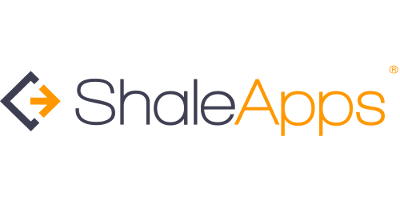 ShaleApps
[
Website
]
Senior Software Engineer, Backend
, Denver, Colorado, United States
ShaleApps makes North American energy more competitive globally. Using our mobile apps, E&P companies, service vendors, and truck drivers are working together more efficiently. We've built a sophisticated platform that automates most of the decision-making involved in oilfield logistics. Our customers love our product, and many have called it the "iPhone moment" for the industry.
---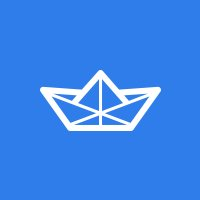 Stream
[

Website
]
Backend Software Engineer
, Amsterdam, Netherlands
Stream (https://getstream.io/) is an API for building, scaling and personalizing feeds. Stream was founded in the Netherlands before joining the Techstars accelerator. After Techstars, Stream raised $4.75M and has offices in both Amsterdam and Boulder, Colorado
---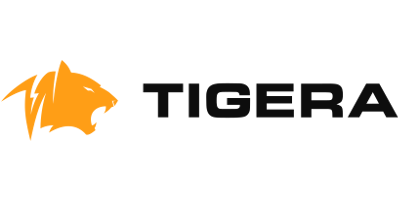 Tigera
[

Website
]
Senior Software Engineer - Golang (Remote)
, San Francisco, California, United States
(Remote possible)
We believe in a future where developers create high performance, secure, cloud-native applications using micro-services, containers and orchestration tools without having to think about application connectivity, networking and security. And operations teams achieve effortless control, security and visibility, in alignment with developers to enable rapid deployment of new services. The first step towards this vision of the future is to drive the broadest possible adoption of a truly cloud-native approach to application connectivity, networking and network security, which we believe dictates an open-source-first strategy, with packaged enterprise solutions built on open source. Hence our initial focus on open source Project Calico, Istio and related open technologies including Kubernetes.
---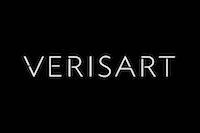 Verisart, Inc.
[

Website
]
Senior Golang Engineer with Blockchain interest
, London, United Kingdom
Verisart is building the most trusted way to certify and verify artworks and collectibles using distributed ledger technology. We are a rapidly growing team of applied cryptographers, software engineers and designers with offices in Los Angeles and London. Robert Norton, former CEO of Sedition Art and Saatchi Art, leads the company. Peter Todd, core developer for the Bitcoin blockchain protocol and Dr. Ahmed Elgammal, Professor in Computer Science at The Art & AI Lab at Rutgers University are Board Advisors.
---
24Metrics GmbH
[
Website
]
Senior / Lead Go Engineer
, Berlin, Germany, Germany
24metrics has developed proprietary technology and advanced machine learning algorithms that allow us to identify and stop fraudulent activities in the online advertising industry. We harness the power of Big Data to help our clients make more intelligent and data-driven media buying decisions in their own businesses. Saving our clients' money, growing their margins and to empower them to deliver high quality traffic is our mission. One of our most important values is transparency, since we are providing transparent and reproducible rejection reasons for every rejected conversion, which is a must have, if you want to effectively stop fraud in your advertising campaigns. We believe in communication between the business and development teams and work hard to empower individual team members. The company is built on a team playing culture that encourages the sharing of ideas and feedback with a strong bias toward individual freedom over micro-management. A core concept is the personal growth of team members along with the company. We want you to join us, find a niche that resonates with you and become an expert at it.
---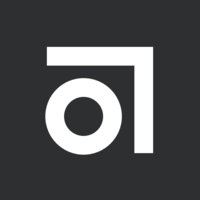 Abstract
[

Website
]
Software Engineer, Go
, San Francisco, California, United States
(Remote possible)
Abstract is a design workflow management platform supporting modern design teams with version control, file management, and team collaboration. Since launching our Beta in July 2017, customers like Github, Shopify, Unity, are using Abstract to manage their design workflow. Abstract is a technically ambitious product and we're looking forward to seeing how you can contribute to these goals. The best candidates will be capable and enthusiastic about building out a world-class team and product with us.
---
Actelligent
Backend Software Engineer
, Hong Kong and Edinburgh, United Kingdom
(Remote possible)
Actelligent Company Ltd. is a fresh fintech startup founded in 2018. It has established many partnerships with well-known participants of the global financial industry. It aims to create a platform that will provide new channels for investors to discover investment opportunities. We are currently growing our team and setting another office in UK while increasing focus on product development. We are young, energetic, passionate and we work efficiently. We believe in fostering creativity and building real personal connections. We hope to find like-minded people with skills that can help grow our company.
---
Affise Technologies Ltd
[

Website
]
Middle Go developer (relocation Minsk or Vilnius/remote)
, Minsk, Belarus
(Remote possible)
Middle Go developer (relocation Minsk/Vilnius)
, Minsk, Belarus
Affise (Performance Marketing Software) is a technological product company. We develop highload SaaS-services in the traffic analysis sphere. At least by now, we are in the Top 3 of the world's largest SaaS-services for Performance-marketing. Among our clients are such world-known giants as iFunny (#1 AppStore application in USA), FxClub (The largest Forex broker in Europe), MobUpps (Top 30 AppsFlyer worldwide ratings), Zorka.Mobi (One of the biggest CPI networks in Russia).
---
a growing startup
[
Website
]
Senior Back-End Engineer – Golang (Go)
, London, United Kingdom
The client is a game changing IoT service that is positioned to disrupt and transform entire industries. Far from your typical start-up, they have been incubated with the world's most advanced innovation firm, a fortune 50 corporate partner and significant Silicon Valley venture capital managed by a Facebook founder. The talented team is world-class, and expect absolutely nothing less of the professional that owns this role.
---
Aifloo AB
[

Website
]
BACKEND DEVELOPER (Golang, Kubernetes, IoT, AI)
, Stockholm, Sweden
Aifloo® is a Swedish innovation company that develops e-health systems based on unique artificial intelligence. We improve the lives of elderly people who need care and security with great respect for personal integrity.
---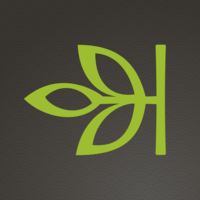 Ancestry
[

Website
]
Senior Go(lang) Developer (Backend) - Security Team
, Lehi, Utah, United States
Senior GoLang Engineer
, Lehi, Utah, United States
We're a cutting-edge tech company with a very human mission—to help every person discover, preserve, and share the story of what led to them. Combining the rich information in family trees and historical records with the genetic details revealed in DNA, we create unique experiences that give people a new understanding of their lives, because connecting all the pieces of our family story can give us the deepest sense of who we are.
---
AOG.jobs
[
Website
]
Golang Developer
, London, United Kingdom
(Remote possible)
AOG is IT Outstaffing company established to provide clients with highly qualified Ukrainian IT Talents ready to join your project already today. Located in one of the major offshore development spots in the world, we offer expertise in web, mobile and game development as well as software engineering. Effectiveness and flexibility are the core values of AOG. From turn-key projects to delegated tasks, from dedicated teams to a few extra hands to augment your in-house team — we offer cooperation models that will work perfectly for you. The Ukrainian developers with attractive rates offer a transparent cost plus scheme, where you only pay for the actual time the developer spends on your project. We are looking forward to exceed our clients' expectations by permanently improving service quality and efficiency.
--- LOADING...
---