Companies hiring gophers (sorted by company name)
All registered Go/Golang jobs, listed by the company names.
---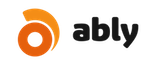 Ably
[

Website
]
Software developer
, London, but you can work anywhere, United Kingdom
(Remote possible)
Ably is a hugely scalable, superfast and secure hosted real-time messaging service for web-enabled devices. We are a software as a service business and have not yet launched. We're aiming to open the doors in April to customers.
---
Ably realtime
[

Website
]
Golang & Node.js Distributed Systems Engineer (remote)
, Remote (in EU, head office in London), United Kingdom
(Remote possible)
Ably is a global realtime data delivery platform that powers low-latency communication between internet-enabled devices. We solve the hardest parts of delivering the service reliably at scale so developers don't have to. At its core, we provide a transport for developers to deliver realtime applications, notifications, data syndication, and synchronization at Internet-scale. Our product is offered as a multi-tenanted, globally distributed, elastic, and completely redundant platform-as-a-service. The Ably platform is a second generation realtime platform, built from the ground up over more than three years to uniquely solve realtime problems of the future, at scale. These problems include being protocol agnostic, guaranteed message delivery and reliable ordering, massive fan-out or fan-in, and service continuity during network outages and data centre failures. We're delivering billions of messages to millions of devices for global companies like Yahoo, Computer Associates and Offerup. We're excited by the fact we're only getting started; we're growing quickly and on course to soon deliver trillions of messages. We have a developer-first mindset in everything we do. We hide the complexity of our distributed interoperable platform and package it up for developers as a service with a simple API, great documentation and pro-active support. We're looking to grow our team with great like-minded people.
---
Ably realtime messaging
[

Website
]
Golang & Node.js Distributed Systems Engineer
, London, United Kingdom
Ably is a realtime messaging platform-as-a-service business on the brink of disrupting the industry with our technology platform that has been in development for over two years. We enable any internet enabled device to publish and subscribe streams of data and events, with unparalleled guarantees in regards to performance, quality of service, redundancy and security.
---
Accolo
[
Website
]
Server-Side Go Developer
, San Francisco, California, United States
Accolo is a Recruitment Process Outsourcing (RPO) company, founded in 2000, that serves as a recruiting partner for our clients. Imagine how much easier your work life could be if you could step back and let our team of experts handle the people, process, technology, and strategy of your hiring. We make sure the job is done right, every time, without the hassle and headache of managing every piece of the process yourself.
---
ActiveState Software
[

Website
]
Dev/Evangelist
, Vancouver, Canada
(Remote possible)
QA/Support Team Lead for Open Source Languages-(Go, Lua, Ruby, Node.js, Perl, Tcl, Python and more)
, Vancouver, Canada
Senior Developer
, Vancouver, BC, Canada
(Remote possible)
Senior Open Source Security Developer
, Vancouver, Canada
(Remote possible)
Software Development Team Lead: Open Source Languages
, Vancouver, Canada
(Remote possible)
ActiveState, the Open Source Languages Company, believes that enterprises gain a competitive advantage when they are able to quickly create, deploy, and efficiently manage software solutions that immediately create business value, but they face many challenges that prevent them from doing so. The Company is uniquely positioned to help address these challenges through our experience with enterprises, people and technology. Founded in 1997, ActiveState is a global leader providing software application development and management solutions. The Company's products include the ActivePerl®, ActivePython®, and ActiveTcl® dynamic language distributions, as well as the popular Komodo Edit® and Komodo IDE®. ActiveState is expanding their distribution offering to include ActiveGo™, ActiveRuby™, ActiveNode™, and ActiveLua™. Headquartered in Vancouver, Canada, ActiveState is trusted by customers and partners worldwide, across many industries including telecommunications, aerospace, software, and financial services. ActiveState is proven for the enterprise: More than two million developers and 97% of Fortune-1000 companies use ActiveState's end-to-end solutions to develop, distribute, and manage their software applications. Global customers like Bank of America, CA, Cisco, HP, Lockheed Martin and Siemens trust ActiveState to save time, save money, minimize risk, ensure compliance, and reduce time to market.
---
Adjust
[

Website
]
Go Developer
, Berlin, Germany
Adjust is a mobile attribution and analytics company that provides app marketers with a comprehensive business intelligence platform. adjust combines attribution for advertising sources with advanced analytics and store statistics such as rankings, ratings and reviews.
---
---