Companies hiring gophers (sorted by company name)
Apply to Go/Golang jobs, listed by the company names.
Stay on top and get notified of the latest jobs by following
Golangprojects on Twitter
.
---
Sort by:
Date posted | Title | Company ▶ Filter by: Remote only | USA/Canada | Outside of USA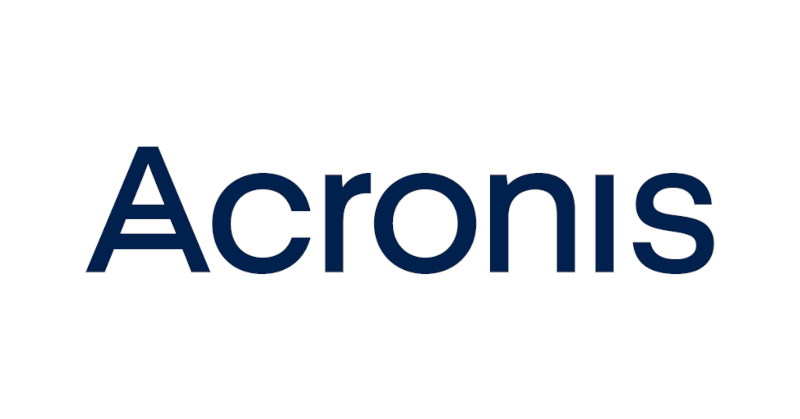 Acronis
Software Engineer (Golang)
, Tempe, Arizona, United States
(Remote possible)
Acronis is a global cyber protection company focusing on unifying data protection and cybersecurity to protect all data, applications and systems.
---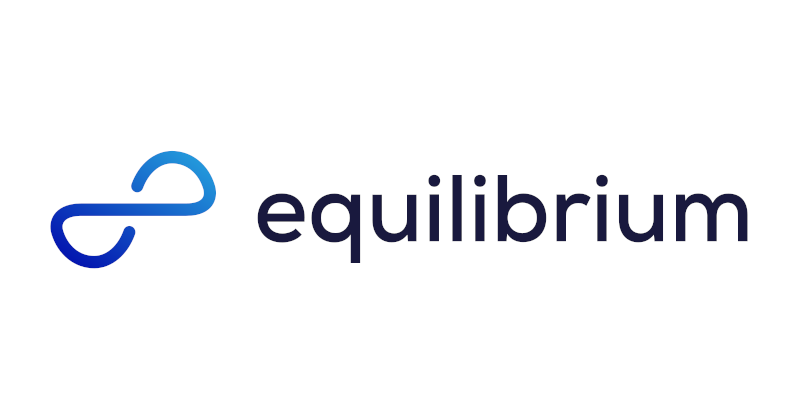 Equilibrium
Senior Go Engineer
, Helsinki, Finland
(Remote possible)
Equilibrium is focused on building core infrastructure for the decentralised web. We are largely self-organizing and have minimal hierarchy and process. We are proud to say a large portion of our work is or will be open source. We have also taken no outside capital to date, so we are currently 100% owned by founders and employees. If you're interested in seeing some of the public things we work on, check out Rust-IPFS, OrbitDB and Interledger-rs. Finally, it's worth mentioning that we have a strong aversion to hype-y things, preferring to tackle hard engineering problems where the end result is actually useful to someone.
---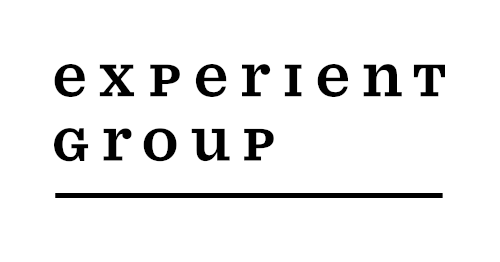 Experient Group
Golang Developer
, Atlanta, Georgia, United States
(Remote possible)
Above + Beyond Experient Group is an Atlanta-based business + IT consultancy that offers flexible and innovative solutions tailored to our clients' business environment, culture and budget. We don't assume anything - we set out to continually prove ourselves by going above and beyond in every client engagement. We work collaboratively to understand our clients' business and provide guidance that enables them to achieve results.  Work With US At Experient Group, we are family. We value community, collaboration and people who are willing to roll up their sleeves to get the job done. While functional and technical skills are critical, we place a priority on hiring people who match our values. Our philosophy is simple: we attract and hire talented people, then provide them with a supportive community, career opportunities and guidance from our experienced leadership so they can thrive. In short, we strive to serve our people better then anyone else. 
---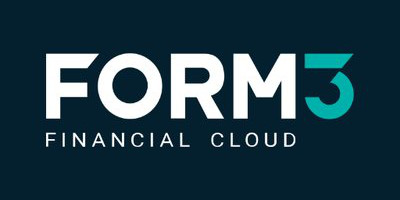 Form3
Senior Software Engineer (Go) - 100% remote (UK/EU only)
, London, United Kingdom
(Remote possible)
We design, build and run the technology that is powering the future of payments. Remote-by-design, we now have over 200 employees distributed across 19 different countries.
---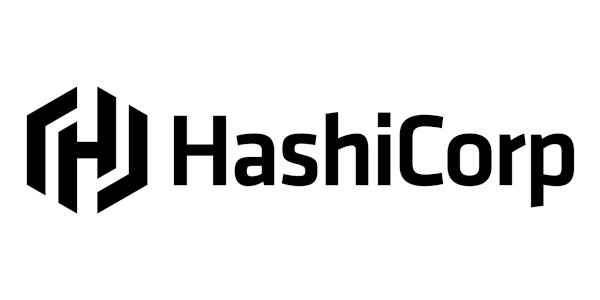 HashiCorp
Senior Software Engineer, Consul (service mesh)
, San Francisco, California, United States
(Remote possible)
HashiCorp is a remote-first company headquartered in San Francisco that solves development, operations, and security challenges in infrastructure so organizations can focus on business-critical tasks.
---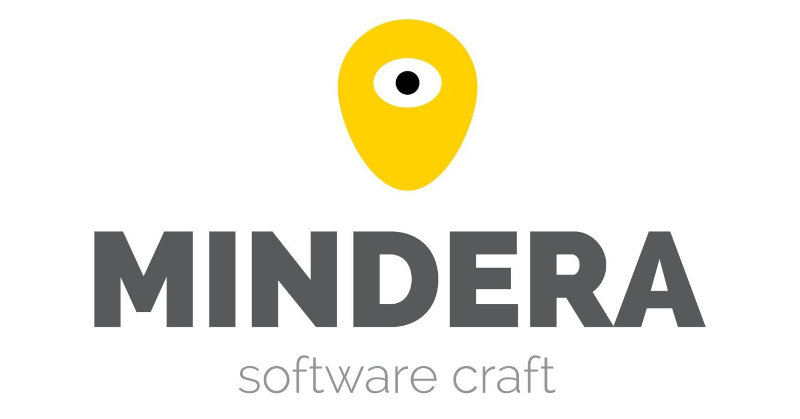 Mindera
Golang Developer
, Pittsburgh, Pennsylvania, United States
(Remote possible)
Go Software Developer (m/f)
, Porto, Portugal
(Remote possible)
---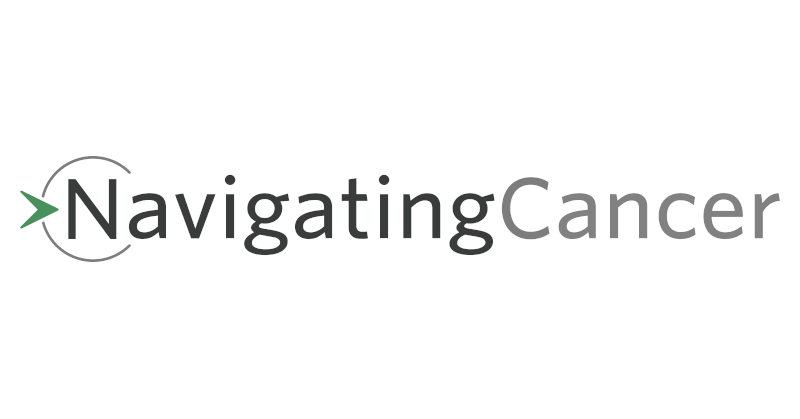 Navigating Cancer
Senior Software Engineer
, Seattle, Washington, United States
(Remote possible)
At Navigating Cancer, our mission is to improve the lives of cancer patients and those who care for them.
---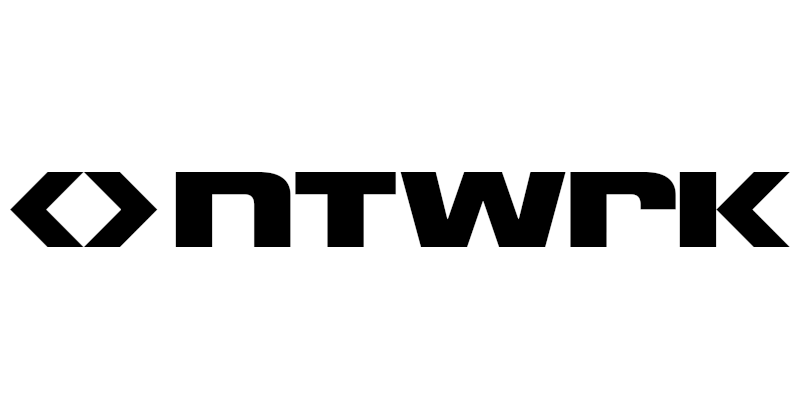 NTWRK
Senior Software Engineer (Backend Golang)
, Los Angeles, California, United States
(Remote possible)
Company And Culture NTWRK, dubbed the "QVC for Gen Z," is a new and exciting video shopping platform that seamlessly blends content and commerce for a global audience of fans and collectors. Our daily live streamed episodes feature shoppable content hosted by celebrities, musicians, and cultural icons, offering unprecedented access to exclusive art, sneakers, fashion, and collectibles. NTWRK's unique approach connecting entertainment and e-commerce has attracted investment from the likes of Jimmy Iovine, LeBron James, Arnold Schwarzenegger, Drake, Live Nation, and Foot Locker, among others. We are a diverse team of creatives and innovators, working together to become a massive global marketplace. We share an intrinsic motivation to redefine the mobile content and commerce experience, rooted in rich telling stories and a curated product. During the COVID-19 pandemic, we've launched a two-day digital festival that featured exclusive drops from over 30 brands and artists, virtual DJ sets, and insight-driven panels and interviews. As an early member of our team, you will play a foundational role in shaping NTWRK's culture and market position. Forbes called us the "much-hyped e-tail platform that's putting a rocket under retailtainment" and we were also recently named one of LinkedIn's Top Startups of 2020.
---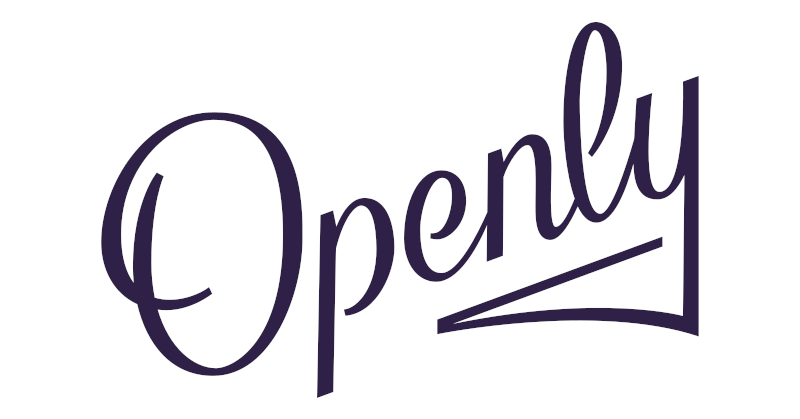 Openly
Senior Go Engineer
, Boston, Massachusetts, United States
(Remote possible)
Openly is rebuilding insurance from the ground up, re-imagining, and improving every aspect of the customer experience. Doing this requires a rapidly growing team of amazing, curious, empathetic people with a wide range of skill sets--spanning technology, data science, product, marketing, sales, service, claims handling, finance, etc. And now is the perfect time to join the journey. Here's why: It's working. We're now in eight states and on our way to operating countrywide. We have thousands of agents selling our product and millions of dollars of annual customer premiums. We're well backed & stable. We just closed our $40 M Series B fundraise and have years of cash runway in the bank. We're backed by some of the top investors in the world--including Google's "Gradient" AI-focused fund, Obvious Ventures (Beyond Meat, etc.), and Advance Venture Partners. It's not too late! Despite this traction and stability, we're still early enough in the journey that there's time to make a real difference during Openly's formative period. If you'd like to understand more about Openly's mission, consider checking our Techstars video from a company pitch we gave several years ago. It's outdated (before the initial product launch!) but still telegraphs the journey we're on.
---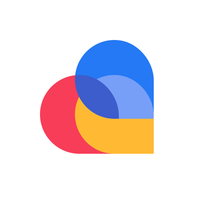 LOVOO
(Senior) Backend Engineer (m/f/d)
, Berlin, Dresden, Germany
Getting to know people in an entertaining way – this is what LOVOO stands for. Founded in 2011, the company has belonged to the US-based The Meet Group Inc. since 2017 and has been part of the newly founded ParshipMeet Group in which the ProSiebenSat.1 Media SE holds a majority stake, since September 2020. The LOVOO GmbH is committed to connecting people – in the digital and real world – in form of a dating app that enables people to meet people directly in their area or on entertaining live streams. LOVOO is as diverse as its users and offers a multitude of ways to interact with others. Swipe, match, flirt, send icebreakers or use the radar – all this makes the online dating world even more exciting. Those who are looking for more can use LOVOO Live to freely express themselves, get creative and become part of a community. A team of some 170 passionate and motivated employees proactively works towards making this mission a reality. This has allowed LOVOO GmbH to become a leading dating app in the German-speaking world. Diverse – authentic – entertaining. That is LOVOO.
---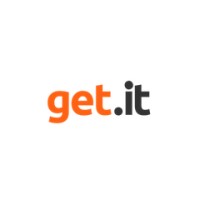 Get It, LLC
Golang/Python Developer To Build Modern Marketing Platform - (Remote)
, Washington, District of Columbia, United States
(Remote possible)
---
Valocode
Senior Backend Developer (Golang)
, Helsinki, Finland
(Remote possible)
Valocode is a Finnish startup. We are developing Bubbly, the release readiness platform to help lean software teams continuously release software with confidence and visibility. Bubbly is an open source and SaaS software currently under development. We are on a mission to create a single source of truth by aggregating data from across multiple pipelines into a single dashboard. By building relationships between data from different tools, Bubbly helps determine release readiness and gives confidence that code is always in a deployable state, whilst driving continuous improvements in release ready processes.
---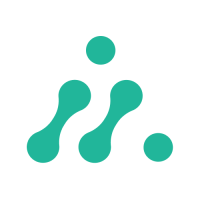 Archipelago Analytics
Senior Golang Backend Engineer
, San Francisco, California, United States
(Remote possible)
Archipelago is an start-up working to revolutionize how risk is insured. Our founders are tech & finance entrepreneurs with several IPOs and acquisitions under their belts. We are headquartered in San Francisco, have raised several million in seed money to date, and currently employ over a dozen people across the US & Europe.
---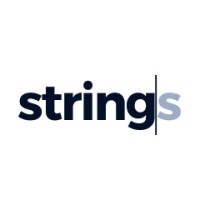 Strings
Senior Backend Engineer
, San Francisco, California, United States
(Remote possible)
---
Kiuki
Golang Developer
, London, United Kingdom
(Remote possible)
Kiuki it's a marketplace for plant and cell-based foods.
---
1Password
Backend Developer
, Toronto, Canada
(Remote possible)
Trusted by more than 60,000 businesses to protect their data, 1Password gives you complete control over passwords and other sensitive business information. As an integral layer of the Identity and Access Management (IAM) stack, 1Password protects all employee accounts – even those you aren't aware of. Give employees secure access to any app or service and safely share everything you need to work together – including logins, documents, credit cards, and more – while keeping everything else private. 1Password is easy to deploy and integrates with Azure AD, Okta, OneLogin, and Slack, so you can automatically provision employees using the systems you already trust. It's simple to manage and fits seamlessly into your team's workflow, so you can secure your business without compromising productivity.
---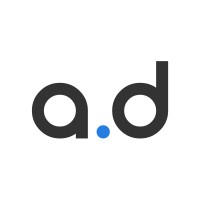 admiral.digital
Senior Go Backend Engineer for data project
, Kuala Lumpur, Malaysia
(Remote possible)
We are admiral.digital – the marketing technology consultancy. Through our simple, open approach to connecting technology, data and marketing, we help our partners to drive better customer experiencesand grow their bottom line.
---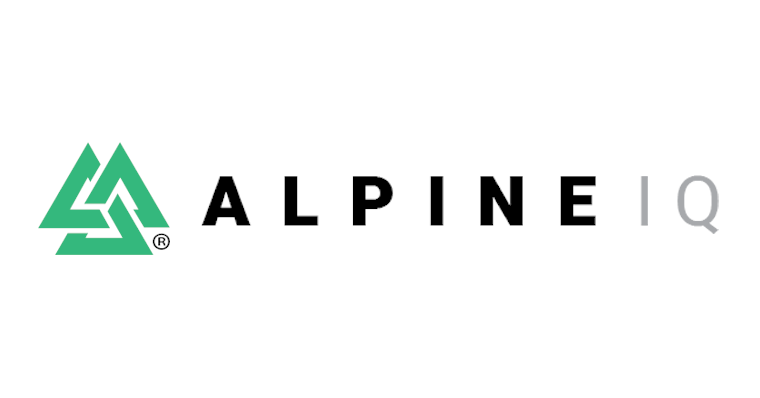 Alpine IQ
Junior Go + Javascript engineer
, Dallas, Texas, United States
(Remote possible)
Alpine IQ was founded in 2019 in order to solve the world's largest legal use cannabis market problems for retailers and cultivators. At its inception, Alpine IQ developed a groundbreaking tool to manage customer data compliance across multi-state/ provincial regulatory environments. This concept later sprouted organically into a full suite of tools to protect, segment, promote, and sync consumer experiences both in-store and online. The Alpine product lineup includes many components that work seamlessly together on top of cannabis-specific 3rd parties to power loyalty systems, mobile apps, text messaging, point of sale, marketing automation, referral programs, store review automation, in-store screens, and more.
---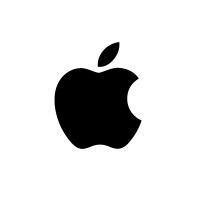 Apple
Backend Engineer, Golang
, Cupertino, California, United States
---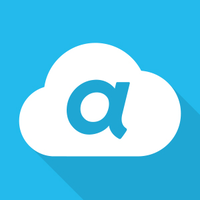 Arcivr
Senior software engineer
, Nashville, Tennessee, United States
(Remote possible)
Hundreds of artists, celebrities, and teams rely on Arcivr's platform to deliver unparalleled VIP experiences. We're now helping them define and support VIP experiences in our newly-virtual world with our newest platform, Arcivr Live.
---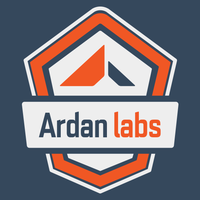 Ardan Labs
Mid-level and Senior Backend Engineers
, Doral, Florida, United States
(Remote possible)
---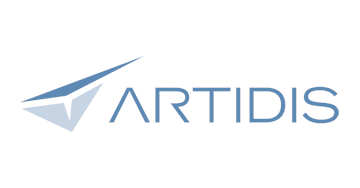 ARTIDIS AG
DevOps Engineer
, Basel, Switzerland
(Remote possible)
Golang Backend Engineer
, Basel, Switzerland
(Remote possible)
ARTIDIS is changing the way cancer is diagnosed and treated. ARTIDIS rapidly diagnoses cancer, detects its aggressiveness and predicts the probability of a patient developing metastases based on the nanomechanical biomarker for cancer. The ARTIDISNet platform combines the nanomechanical biomarker with the patient's clinical data to guide the best therapy choice for each individual patient.
---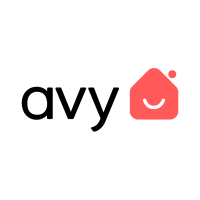 Avy
Senior Software Engineer (Golang, Platform)
, Stockholm, Sweden
(Remote possible)
TL;DR We are a prop-tech scale-up with fin-tech engine at our core Enabling property owners to get closer to their tenants from both communication and services (commercial) standpoints.
---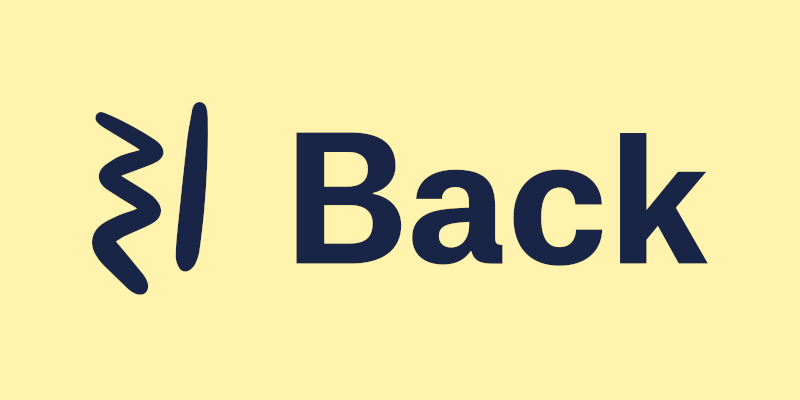 Back
Senior software engineer
, Berlin, Germany
(Remote possible)
--- LOADING...