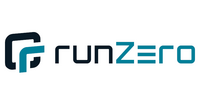 Software Engineer (Golang)

at runZero
Remote

› 🇺🇸 100% remote position (in the US)
Please mention that you found the job at Golangprojects.com
Apply now!
Job description
runZero is an asset inventory and network visibility solution that helps organizations find and identify managed and unmanaged assets connected to their networks and in the cloud. Powered by our research-driven model for fingerprinting, runZero can uncover areas of your network you didn't even know you had. No credentials needed.
The Opportunity:
We are growing the runZero Engineering team and are looking for a Software Engineer (Golang, All Levels) to join us in developing the runZero product. Our engineers work together to deliver an outstanding customer experience by writing code, troubleshooting issues, listening, learning, and cheering each other on. You will be working as part of a team focused on building and supporting a state-of-the-art asset and network discovery platform.
What you'll do:
* Own the development and delivery of multiple customer-facing features each release cycle.
* Learn, contribute to, and improve our codebase and architecture by regularly committing well-designed code.
* Work with customers to understand their needs, diagnose issues, and opportunistically improve the product.
* Use standard developer tools and processes to collaboratively build the runZero platform and maintain its performance.
* Communicate and collaborate across the company to support the runZero product and operations.
* Have an opinion, play well with others, work hard, and enjoy being a core member of a growing startup!
Skills you have:
* Experience with our stack (Golang, PostgreSQL, Linux) is strongly preferred, but deep experience with related technologies and a desire to learn can work for the right candidate.
* Effective and friendly communication - both synchronous and asynchronous - across all aspects of the development process (code review, feature and architecture design, troubleshooting, etc.).
* Proficiency with standard development tools and paradigms (e.g., Git, CI/CD, etc.).
Skills you might have:
* Writing performant SQL queries and working with relational databases.
* Designing and implementing RESTful APIs.
* Knowledge of approaches for testing, debugging, profiling, and optimizing software applications.
* Experience working within one of the major cloud provider environments (AWS preferred, GCP, Azure).
* Familiarity with network scanning, design, and security can be helpful but is in no way required to be successful.
Salary range: runZero values transparency in the hiring process. According to our market data, we're expecting this role to come in at a salary of about $120k-$200k plus stock options, depending on level of experience. We know that the talent market is always in flux, so please let us know if you believe we have advertised this role at the wrong salary band.
Benefits
We offer an extensive set of benefits including:
* Top of the line medical, dental, vision, life and disability coverages with runZero paying for 99% of the premium.
* A stock option plan consistent with early stage, rapidly-growing startups.
* A competitive salary composed of cash and equity compensation.
* A flexible vacation policy.
* 401(k) matching program.
Why runZero?
* Fully remote: runZero is a 100% remote company. While other companies are struggling with the new normal, we decided to lean in, knowing that a lot of folks out there don't want to commute or sit in a cubicle every day. We don't actually have an office, so we won't ever ask you to "come in 3 days a week". That said, we try to get together in person for kick-offs.
* Fast, sustainable growth: Despite the pandemic, we have grown tremendously over the past year. runZero is financially solid, and we have secured funding to support our future growth. Plus, we have great investors who are familiar with the security space.
* Product-market fit: We're already selling, a lot, with hundreds of paying customers from mid-market to very large enterprises and thousands of freemium users.
* High customer satisfaction: We'd rather you hear this from our users. If you want to try runZero, just get our 21-day trial. You'll know what you have on your home network in about 12 minutes.
* Great benefits: For 2022, we're matching 4% of your 401K. You'll get platinum-level medical, vision, dental, life and short-term disability virtually free ($0.17 per month for a family of two).
* Friendly and productive culture: We have a diverse team with no tech-bro culture, no crazy hours, and a productive atmosphere. Read about our cultural values.
Applications
runZero positions are currently restricted to the United States. International applications will not be considered.
We strive to make data-driven decisions where data is readily available, which is why we support vaccines and are committed to maintaining a safe and healthy workplace. Even though we are a remote only company, runZero requires all employees to be fully vaccinated against COVID-19 so that we can safely get together for company off-sites and kick-offs, QBRs, in-person customer meetings, and more. We are all responsible adults, and expect that you will keep up with the COVID-19 booster schedule, as recommended by the CDC. The Company will consider requests for an accommodation or exemption to this requirement, as required by applicable law, for non customer-facing roles.
runZero is an Equal Opportunity Employer and does not discriminate on the basis of race, religion, color, sex, gender identity, sexual orientation, age, disability, national origin, veteran status, marital status, ancestry, nationality or any other basis covered by applicable law.
We encourage under-represented applicants to apply, even if you don't think you fit 100% of the criteria (nobody ever does)!
Please mention that you found the job at Golangprojects.com
Apply now!