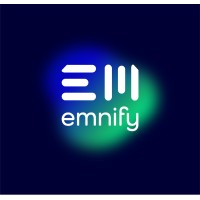 Senior Software Engineer - C/Go

at emnify
🇩🇪

Germany

›

Berlin
(Posted Mar 17 2023)
Please mention that you found the job at Golangprojects.com
Apply now!
Do they allow remote work?
Remote work is possible, see the description below for more information.
Job description
Why emnify?
With a predicated 25 billion connected IoT endpoints by 2025, the commercial and technological opportunities presented by the IoT are endless. Not to mention the career paths this exciting space has created. emnify stands out by delivering the next generation of connectivity technology to IoT solution providers worldwide – either directly or via strategic partnerships with CSPs. The most exciting thing about working at emnify is that we are just at the beginning of our journey. We are constantly developing our culture, people and our business approach further. Our guiding principles are driving transformation, customer centricity and empowering people. If you share our vision to unlock the potential of connectivity in a people focused culture that gives you the chance for impact, growth and to be successful together, we would be happy to join us.
Your Role:
In your position as (Senior) Software Engineer (C/Go), you will be part of a team, which is responsible for high performance IP packet processing in the cloud.
Together with your colleagues, you will work on the design, implementation, and operation of our applications, which allow devices to roam in more than 400 mobile networks worldwide using an emnify SIM card.
This position can be fulfilled from anywhere in Germany, either remotely or in one of the emnify offices in Berlin or Würzburg.
Your Impact:
Work with an experienced team to create new products and features from scratch
Development of our control and data plane software using VPP and eBPF primarily in Go and C
Architecture and design of APIs
Enhance the network connectivity and related services for the IoT devices of our customers
Scale out our cloud infrastructure running on Amazon Web Services (AWS)
Your Skills:
Multiple years of work experience in high-performance applications running on Linux written in C, C++, Rust or Go
Having created or contributed to highly scalable and distributed production applications
Strong experience with IP networks at layers 3 and 4
Experience with unit testing and CI
Ability to share knowledge inside the team and across teams
Good oral and written language skills in English
Learning culture
It's all about your growth. emnify puts a lot of effort into setting up different learning opportunities for everyone. We are currently focusing on leadership coaching with our partner Gallup with their strengthsfinder approach. We enable leaders to identify their strengths to continue their learning journey. We offer emerging leaders with our partner Junto to connect with other leaders from similar companies to learn together and grow a network. On top of that our employees benefit from lunch & learn sessions to learn and understand different parts of the business better and leverage the different skills from each other.
Mental health
The last couple of years were full of challenges for everyone. We believe your mental wellbeing is everything to us. That's why we have partnered with Plumm to bring you the very best mental health care. Plumm will give you the support you need – or want – and empower you to be the best you! Better yet, it's entirely online. You can work on any goal you want, anytime, from anywhere, and use any well-being resource that works for you! You benefit from 1on1 video sessions with certified therapists, chat therapy sessions or online courses for meditation and even more.
Celebrate success together
We empower leaders to spend some quality time with their teams and get together for dinners, workshops, or other fun activities. Building relationships in your team and beyond is key to form and maintain a high-performance culture that ensures a successful and competitive business. We want work to be fun and achieve challenging goals together. Beyond the quarterly events we also have company events like summer or christmas parties where everyone gets together to ensure people focused culture.
Flexible working approach
As a global company, our colleagues work around the world and in different time zones. Flexibility is key to us. emnify has chosen the hybrid approach to focus on growing their existing hubs further. Whereas our GTM organization in the US is completely remote because there is no hub for them yet. We offer professional relocation services, employer of record and remote working policy. We know great talents are spread around the world or have their families in different countries. We are not a remote culture. We believe driving transformation and embracing customer centricity can be done best in our hybrid working environment where we can learn and grow together.
Please mention that you found the job at Golangprojects.com
Apply now!