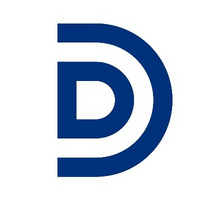 Backend Tech Lead

at Diet Doctor
🇸🇪

Sweden

›

Stockholm
(Posted Jan 3 2023)
Please mention that you found the job at Golangprojects.com
Apply now!
Job description
Do you want to make the world a better place — to be part of a team helping people reach their potential by solving one of society's most pressing health issues?
Our mission
Diet Doctor is a health-tech company that aims to empower people everywhere to dramatically and sustainably improve their metabolic health. We focus on lifestyle interventions — especially delicious food! — not medication or surgery, and we're building a product that will make it simple to eat better (not less).
Now we're looking for a Technical Lead to join the team and help us succeed with our mission.
What will you do
- Work as part of a cross-function product team to build and improve our products and deliver value to our customers.
- Build and improve our backend microservices architecture.
- Be part of the platform functional team responsible for infrastructure, automation, and operations.
- Define and drive technical proposals, architectural decisions, and other initiatives across Engineering and the wider company.
We think you have:
- You have a product mindset and care about end-users and the products they use
- You have 5+ years of experience as a developer in a backend role, and preferably experience developing services using Golang
- You have 2+ years of experience managing engineering teams
- You are knowledgeable in distributed systems
- You are comfortable with cross-functional tasks i.e. infrastructure, automation, and operations.
- You have strong experience in interacting with APIs, writing end-to-end tests, and consider performance and security when building web applications.
- Finally, you are someone who wants to do their part in truly making the world a better place.
What's in it for you?
Meaningful work: Enjoy the opportunity to contribute to a product that can help improve the health of millions of people.
Meaningful relationships: Be part of a driven, ambitious, and inspiring work environment with people who want to do good in the world. We try to optimize happiness by tracking employee satisfaction, using a minimalist workflow process, minimizing meetings, and allowing for long uninterrupted blocks of work.
Growth: People at Diet Doctor love to grow. We'll give you lots of responsibility and support to do great things and learn fast. The company will pay for courses or conferences you want to attend within alignment with our policies.
Great compensation: We offer a competitive salary and the chance to own part of the company through our employee stock offering.
Progress so far
We built the largest keto and low carb site in the world. Now we're taking our product and app to the next level, based on the latest science, making it flexible and personalized for different dietary preferences.
We're funded by our members (we don't show ads) and have 45+ employees representing 20+ different nationalities.
In early 2022, we took our first round of investment to strengthen our team and speed up the creation of our updated product.
We're among the top-ranked nutrition websites in the world on Trustpilot and have strong Glassdoor ratings.
Our culture
At Diet Doctor, we aim to always live our four company values: trustworthiness, simplicity, inspiration, and goodness.
We're passionate about building a team of top performers — who live by our values and get great things done fast — because we believe it will significantly increase our ability to make meaningful progress.
Apply now
Applications must be in English and will be continuously reviewed.
This is a full-time position, working remotely or from our beautiful and airy headquarters in Stockholm, at Fleminggatan 7, near the Central Station.
Do you currently live somewhere else but speak excellent English? For exceptional candidates, we'll help with your move and sponsor your visa.
Please mention that you found the job at Golangprojects.com
Apply now!