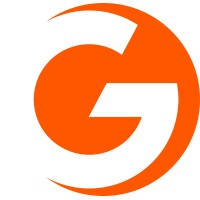 Software Engineer [Golang / CDN]

at Gcore
Remote

› 🇪🇺 100% remote position (in European timezone)
(Posted Oct 17 2022)
Salary
50000 - 85000 euro gross
Job description
Gcore is looking for the Software Golang engineer for our internal CDN product team.
We are a team of 15+ high professional specialists who are making one of the best CDNs in Europe
About The Role
We are looking for a enthusiastic and highly motivated engineer to join our CDN GoLang backend development group to make our products even better and the work in net even safer.
As our Software Engineer you`ll be in charge of:
Developing different CDN features, such as CDN shard management and image resizing;
Increasing the performance of the CDN nodes
Requirements
To become our ideal candidate you should have:
Definitely:
About 4 years in Software development and at least 2+ year of Golang
Experience with cloud products development
Linux/Unix Knowledge
Experience with RabbitMQ / PostgreSQL (or similar)
Experience with Docker
CI/CD modern approaches knowledge
Probably:
Experience with Bash and / or Kubernetes
Experience with Nginx
Benefits
As our Software Engineer you`ll get:
Learning
Design great useful products : We are in constant R&D, listening to the ideas and needs of both our employees and community members developing solutions. Our products make the web faster, safer and more secure.
Continuous learning : To stay highly performing engineer you should always learn something new. We support our colleagues in this via educational weekly hours, knowledge sharing, external education support.
Mixing cultures : Our team is formed by hundreds of tech passionate people in different corners of the world. Each of them has the vision of making the Internet faster, easier and safer. Being connected to different cultures allows you to explore new world perspectives, new technologies, learning much more than you expect.
Lifestyle
Flexible schedule: The most important deliverable is the results, not the time you take to do them.
Work from home support : We offer all the equipment you need. You can work from any place of the world you` d prefer and compensation you coworking fee if you need it.
Interesting benefits package: All legal social security benefits (depending on the place of living), including health insurance. Competitive salary