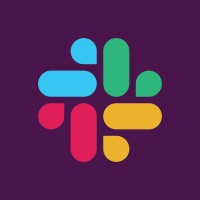 Staff Software Engineer, Edge Services, Core Infrastructure

at Slack
Remote

› 🇺🇸 100% remote position (in the US)
(Posted Oct 1 2022)
Please mention that you found the job at Golangprojects.com
Apply now!
Job description
Slack enables people all over the world to communicate and collaborate together. Teams of all sizes — from the world's largest public companies to the smallest of startups — use Slack to get work done. We work at a tremendous scale, aiming for 5 9s of uptime for all services.
1M Slack messages sent per minute via the API
300M events per minute broadcast to Slack clients
90B database queries per day
6B background jobs enqueued per day
2T metrics collected per day
Infrastructure at Slack
We operate at tremendous scale with systems that process millions of events per second. Our team maintains and builds the lower levels of our stack, including:
Edge services
Data Stores and Caches
Data Streaming and Change Data Capture
Real-time messaging and event fanout
Asynchronous background job processing
We've done our job correctly when none of our users think about us, much like a vital utility. We don't typically ship new user-facing features, but rather ensure our systems are exceptionally performant, highly available, reliable, and scalable. In other words, we make Slack work seamlessly. The Edge Services team develops services in Go. Slack's Realtime Messaging framework is written in Java, and Slack's API and web backend are built in Hack. Our data infrastructure is built on Kafka, Hadoop, Hive, Presto, Spark, and MySQL/Vitess.
The Edge Services Team
We are a small team building critical services that enable Slack to scale for our largest customers. Flannel, our edge cache, powers the most latency-critical queries for our largest entities today.
We power core Slack functionality such as shared channels, our privacy-preserving image proxy, and many other key day-to-day parts of our customer's experience. We are building infrastructure for Change Data Capture to power multiple applications at Slack. We have a strong commitment to quality, and understand that simplicity and reliability are the foundations of our work.
We are actively building the future of edge caching at Slack, so we can support a growing number of customers without increasing complexity.
If you were to join Slack, here are the types of things you would do over the course of a typical week:
Design, build, ship and maintain the Edge caching services that serves ~20% of all of Slack's API traffic and is critical to Slack's core functionality.
Collaborate with peers in Engineering to triage bugs and fix sophisticated production issues across the stack related to our services.
Whiteboard a fix to a scaling or reliability problem, then make it happen.
Write, review, or provide feedback on a technical design proposal from other infrastructure teams.
You may be a fit for this role if you:
Have built large-scale systems professionally for 7+ years and can point to things you've worked on.
Have built reliable, safe distributed systems and understand the engineering and product trade-offs, and how to make a case for either.
Work on complex issues where the analysis requires an in-depth knowledge of the company and existing architecture.
Love to model modern methodologies for unit tests, code review, design documentation, debugging, and troubleshooting. You've been developing and operating web applications professionally and can talk at length to things you and your teams have built
Are curious, inquisitive, and determined to fix things when they break.
Education
A related technical degree required.
Bonus points
Experience with the Go programming language
Experience with AWS
Experience building and releasing software using Docker containers
Experience with Kubernetes
Edge Services is a diverse and inclusive team that is quickly growing and building the future of Slack's infrastructure. We are happy to help you learn what you need to know; we encourage and support each other's growth and it's not expected that you would have expertise across all of these areas from the beginning.
Come join us!
Slack is registered as an employer in many, but not all, states. If you are not located in or able to work from a state where Slack is registered, you will not be eligible for employment.
For Colorado-based roles: Minimum annual salary of $166,600. You may also be offered a bonus, restricted stock units, and benefits.
Please mention that you found the job at Golangprojects.com
Apply now!