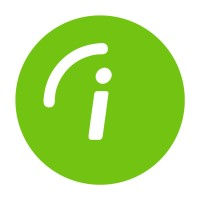 Senior Backend Engineer - Golang (f/m/x)

at Newco
Remote

› 🌐 Worldwide, 100% remote position
(Posted Sep 13 2022)
Salary
80,000-100,000 EUR
Job description
Senior Backend Engineer - Golang (f/m/x)
You can choose the type of contract you prefer: freelance, limited, unlimited, for a project.
We are a distributed company that uses technology to create elegant solutions to complex problems with a big focus on human behavioral solutions. We help different companies to develop solutions that create an impact on different areas of wellness and healthcare.
We use technology to drive innovation and the advancement of societies. Our team is distributed in Austin, Berlin, Madrid, Alicante, Delhi, and Abuja. You can meet the team in those of these cities; otherwise, we are thrilled to include more cities!
We are hiring rapidly and supporting some of the leading health companies in the world with solutions in the healthcare and wellness markets. We are looking for intelligent Fullstacks to support our engineer's team for our current projects.
Your Role
We're looking for a skilled Senior Backend Engineer to join our team with curiosity and experience in frontend. You are ideal if you have a unique blend of technical expertise, insatiable curiosity, and mind flexibility. Do you have a desire to develop, document, and create products that change humans' life.
-Consulting with management on the operational requirements of software solutions
-Develop excellent backend applications
-Take part in all building steps, planning, developing, deploying, and maintaining event-sourced.
-Write code and tests, build prototypes, solve issues, profile and analyze bottlenecks
-Focus on quality of code through proper testing and developer experience for other team members
-Being part of the decision-making process for the backend is encouraged and expected
-Contributing expertise on information system options, risk, and operational impact
-Managing the installation and configuration of solutions
-Collaborating with developers on software requirements and interpreting test stage data.
-Collaboration in the design and implementation of our current projects
-Build features from scratch
-Design, specification, and development incl. development-accompanying testing of software components and interfaces
-Mentoring less experienced team members
Your Profile
The ideal candidate will have proven experience in the Backend, preferably in a technology company and/or healthcare industry, and be a creative thinker who thrives on owning the process from start to finish. Additionally, the candidate will have:
-You have several years of experience in software development, especially with Golang
-Other languages are valuable, nevertheless, the current project is written in GO. However, if you have a great data structure and knows Java, JavaScript/TypeScript with -ReactJS, and NodeJS will be highly considerate.
-Experience in web technologies such as JSON, XML, HTTP status, cookies
-A good sense of when code should be kept simple. No over-engineering when requirements can often change
-The ability to convert beautiful designs into high-quality code
-Passionate about software and willing to expand your knowledge
-Very organized and an absolute team player
-Analytical in your problem solving and clear and structured in the way you communicate
-Energized and comfortable working in a high-paced environment
-Entrepreneurial spirit with a strong interest in fast-scaling startups
-Fluent in English
Nice to have
-You have experience in backend development
What you get
-Flexibility to move around your role and try other areas
-Open and international working environment
-Opportunity to shape products that will enhance the lives of millions of people worldwide
-Flat hierarchies with a high degree of freedom and responsibility
-You can choose where you want to work, fully remote or from our main headquarters in Austin or Berlin
Next steps
We are proud of our diversity. We encourage the application of all genders, nationalities, and religions. If you have the skills and experience and are a nice human being, you will enjoy working with us.
If you believe you have the capabilities to thrive in this role, then please submit your CV and any accompanying materials.
Once we have reviewed your application and suitability, we'll be in touch to arrange a call as a next step.
For your time and effort, we thank you in advance.