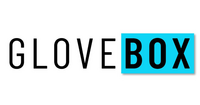 Senior Go Engineer Carrier Team Lead

at GloveBox
Remote

› 🇺🇸 100% remote position (in the US)
(Posted Jul 20 2022)
Salary
Compensation will be tied with experience. The salary range for this role is $125k - 150k.
Job description
About this role
We're looking for a full time Sr. Go Developer to join our carrier integration team as a team lead. This role will be responsible for implementing and leading a mission critical part of GloveBox. Your time will be split across the following functions:
● Meeting with insurance carrier technical teams.
● Building integrations with insurance carriers.
● Reviewing code from other carrier integration team members.
● Reviewing service observability dashboards / metrics.
● Documenting the capabilities of the various integrations.
● Enhancing core interfaces between the carrier integration layer and the rest of the
product.
● Managing the integration priority queue.
You might be a fit for this position if you:
● Understand identity and access control (oAuth, SAML, OpenID). Each integration has its own challenges, but these typically start at the AuthN/AuthZ layer. Figuring out how to navigate the Auth layer is the first technical step in these integrations.
● Security focused. When working with carrier integrations, you will need to be security conscious. Our partners have high security expectations and we have a responsibility to operate with integrity.
● Make decisions based on maintainability. We believe maintainability is one of the most important factors to consider. Building a product is hard, taking a product to market is even harder, but keeping the product in market and humming for a long period of time is key to GloveBox's long term success.
● Have experience with observability. Imagine tens of thousands of sync jobs running every day across hundreds of insurance carriers. You're going to need to work with observability tooling (i.e. Grafana, Prometheus, Cloudwatch) to determine what's working, what's broken and prioritize the team's efforts.
● Are comfortable talking with outside development teams. Integrations are not just technical, they're backed by relationships. You will be responsible for navigating the technical discussions with our integration partners, making sure that we can build secure, reliable and maintainable integrations.
● Enjoy working with a team of problem solvers. Problem solving is one of the most enjoyable, yet challenging parts of this industry. In a team environment it's important to focus on the best solution, even if it's not your own.
● Enjoy writing reliable, testable code. Testing helps build confidence in making changes. We're constantly working to improve our test suite and tooling so we can catch issues before they make it to the end user.
● Like to delight users and make their lives easier. Ultimately we're here to help our users. It's important to have empathy for them so we can build a great product that meets their needs.
● Have a sense of humor. Having fun is part of the gig. ;-)
You will be joining a team of experienced developers that believe in spending more time designing and less time cowboy coding. You will have a great deal of autonomy to identify problems that need solving, proposing solutions and implementing them.
More about GloveBox
The mission that GloveBox has set out to accomplish is simple: To foster better relationships in insurance.
Traditionally, insurance relationships between stakeholders (policyholder, agent and carrier) is consistently themed with uncertainty, distrust, disdain and disempowerment. This is largely due to the disconnected nature of data between parties.
GloveBox has set out to change these foundational feelings about insurance. By building an ecosystem that connects policyholders, agents and carriers in a single platform where data and ease of business co-exist, barriers are removed and insurance is easier and more profitable for all involved. By creating a friendly environment for all stakeholders to co-exist and flourish, policyholders become empowered to make more and better insurance decisions without feeling uncertain about their levels of protection
GloveBox is funded by insurtech VCs, executives and top agencies. GloveBox is backed by many influential pillars of the insurance industry. They all have recognized the extreme need for this type of technology and are backing GloveBox as the platform to deliver.
Our team has a deep understanding of the industry and are product experts. GloveBox is made up of a team of top 100 insurance agency owners and 25 year technical veterans. Together the group is pioneering the premier solution to this growing problem within the insurance industry.
Why should you join GloveBox? Because the unfriendly nature of insurance affects all consumers. Having the opportunity to collaborate on a project that will enhance the lives of millions of policyholders with features and functions that have never been introduced to the market before is an extremely rare and exciting opportunity.
Tech Stack
GloveBox is primarily developed using open source software. We also believe in giving back to the community, and support contributing back to projects that we use. Our tech stack includes the following:
● Go
● Postgres
● Docker
● Git
● Linux (Ubuntu)
● AWS (ECS, Lambda, SQS, API Gateway, S3, Cloudfront, etc.)
● Grafana
Qualifications
● 4+ years of experience with backend development.
● 3+ years of experience developing in Go.
● Experience with relational databases (i.e. Postgresql).
● Experience with containerization technologies (i.e. Docker)
● Experience with Amazon Web Services.
● Enjoys problem solving, working with a team and can self manage.
● Excellent writing / communication skills. Documentation is an important part of the
development cycle.
● English speaker.