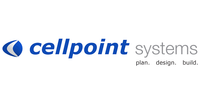 QA engineer - software / hardware golang / mixed environment

at Cellpoint Systems
Remote

› 🇺🇸 100% remote position (in the US)
(Posted Jun 11 2022)
Salary
USD $ 80,000-115,000 USD
Job description
PLEASE NOTE: USA based workers only. Despite being 100% remote, we can only accept US-based applicants for this role. Please do not submit a resume if your are not a USA resident and located here 100% of the time. No agencies, please.
Cellpoint develops and manages IoT software and hardware for distributed control and data collection applications. To support our custom application hardware platform, we are looking for a software QA engineer to integrate with our development team and several third party platform partners and stakeholders. Your role will be focused to work on our team for a FAANG client, directed by our team lead developer. This team is growing and evolving so you will have growth opportunities if you also have software coding and engineering skills in the appropriate languages.
We need a QA Engineer who is not afraid of jumping head-first into a custom-built application hardware platform, understanding what has been built, and what needs completion. This role will include tasks which are ever-evolving and changing, as the hardware platform is never finished and continually adds new features and functionality driven by client needs.
Formal education is not required, but may be taken into consideration. Attitude and commitment are much more important than certifications in our selection process. We will be interested in viewing a public-facing Github / Gitlab etc. Be prepared to discuss any contributions you may have in your interview.
The day-to-day operations of the QA Engineer would include:
Collecting reports of system failures, reconciling these reports against known issues and limitation in the platform, and determining if a new issue or regression has occurred
Receiving reports of issues in development for new features not yet pushed to production and digging into the underlying issues to provide recommendations to the development team on what can be fixed or improved
Evaluating the existing build pipelines and existing unit tests and adding new unit tests as needed (continual work)
Performing aging and manual testing on a real-world application hardware system, simulating production environments and looking for new issues and edge cases.
Required Tech Knowledge
- Linux (moderate-to-expert knowledge)
- Golang (moderate knowledge)
- Networking (moderate knowledge)
- Android Development (moderate knowledge)
- Google Cloud Platform (beginner knowledge)
- Git (beginner knowledge)
Nice-To-Haves
- Linux (expert knowledge)
- Golang (expert knowledge)
- SaltStack (beginner knowledge)
- Google Cloud Platform (moderate knowledge)
- Buganizer (moderate knowledge)
- Wireguard (moderate knowledge)
- Experience with Open Source Contributions
Attitude / Personality
- Independence and curiosity are important
- Know how to research / google / stack-overflow things
- Know how to read code to find what you're looking for
- Know how to read man pages and readmes
- Know how to read error messages to find out what's going wrong
- Be able to follow the scientific method in your work (question => data => theory => designing a test/experiment => testing => interpreting results)
- Communication skills
- Need to be willing to listen to non-technical people try to describe technical issues without frustration, supporting with clarifying questions
- Need to be able to report findings in an understandable way
- Organization
- Need to be well-organized to be able to track test cases and reconcile anecdotal reports vs. statistics from big-data reports
Benefits we can offer:
- Extremely flexible hours
- Role won't require fixed working hours, or much meeting attendance, 2-3 meetings a week 30 minutes each + collaborative working sessions via Google Meet
- Role will require a fixed hour quota per month
- Ability to work remote or in-office
Home/office requirements
- Be willing to have a simulated hardware environment set up and running 24/7 (possibly noisy)