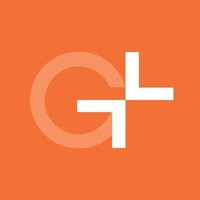 Senior Golang Engineer

at GlobalLogic
Remote

› 🇪🇺 100% remote position (in European timezone)
(Posted May 13 2022)
Please mention that you found the job at Golangprojects.com
Apply now!
About the company
GlobalLogic is a leader in digital engineering. We help brands across the globe design and build innovative products, platforms, and digital experiences for the modern world.
By integrating experience design, complex engineering, and data expertise—we help our clients imagine what's possible, and accelerate their transition into tomorrow's digital businesses.
Headquartered in Silicon Valley, GlobalLogic operates design studios and engineering centers around the world, extending our deep expertise to customers in the automotive, communications, financial services, healthcare and life sciences, manufacturing, media and entertainment, semiconductor, and technology industries.
GlobalLogic is a Hitachi Group Company operating under Hitachi, Ltd. (TSE: 6501) which contributes to a sustainable society with a higher quality of life by driving innovation through data and technology as the Social Innovation Business.
Job description
Our engineers want to gain energy from you and share their energy with you. We want healthy, and challenging
discussions. We expect you to guide us with your wealth of knowledge and experience, but want to remind you
that we also have a wealth of knowledge and experience and when conflicts of experience arise we expect you will
be able to handle it professionally and productively.
Requirements:
As a technical mentor and individual contributor you will need to provide proven expertise in the following areas:
● 2+ years of experience with GoLang
● 2+ years of professional experience with OTT and encoding/transcoding technologies
○ HLS and/or DASH
○ Dynamic Ad Insertion (DAI), Server-Side Ad Insertion (SSAI), Adaptive Bitrate (ABR) Streaming, etc.
○ FFMPEG (or similar)
○ Hybrik, Elemental (or similar)
● 7+ years of experience in a relevant field (engineering, physics, mathematics, etc)
● Conversational verbal skills for the English language.
● Excellent written skills in the English language.
● Work effectively within and across teams.
○ Ability to ensure issues are discussed before they become problems.
○ Direct conversations and ensure criticism remain positive and constructive.
○ Align your expectations with the people you are working closely with.
○ Ask questions of clarification to ensure accuracy.
Experience with the following would be helpful. Missing too many may result in too steep a learning curve.
Please be open and honest with yourself. If you don't have a skill set that would allow you to be 100% autonomous
with at least 6 of the following technologies and concepts, you would not be a good fit for this position. Consider
further, you will be expected to mentor others on these technologies and concepts.
– Infrastructure as Code: Terraform, Cloudformation, Kubernetes, Helm
– GitHub, GitHub Actions
– Jenkins, Circleci, Ansible, Salt, etc
– Microservices Architecture
– Testing Best Practices (Unit Tests, Automated test suites)
– Software Design Best Practices (Encapsulation, Decoupling, Happy Path + Design for Failure)
The existing code base will require day-to-day maintenance and feature development. You will be expected to help
in this effort and simultaneously provide feedback, and work closely with your mentor.
This role carries a great deal of responsibility and demand. With this in mind, you should know that the
management philosophy of the engineering group you will be working with is the following:
– No Herculean efforts
– We have an agreement with our stakeholders that requests will carry with them no expectation of efforts beyond a normal workload.
– No excessive toil
– This agreement further addresses tasks that require large amounts of time that would be considered minimally productive. e.g. Manually reading through thousands of lines of code looking for something not well defined. i.e. Looking for something that would not be searchable using grep or similar (because you may not know what you are looking for).
– All requests will be well defined and include a measurable metric for success.
– Features and services will have properly defined SLOs.
– Will adhere to an error budget to ensure we maintain technical debt along the way.
– We are proponents of Forward Motion and do not like Stop Energy. When someone finds the passion to
push for positive change, we will support those efforts with optimistic conversations, not flood it with
fearful anecdotes – Stops should only incur due to facts.
Job Responsibilities:
As a Transcode – Software Engineer you will be expected to contribute with a team of engineers to support an
industry leading Over-the-Top (OTT) software platform. You will attend planning & scrum meetings, and work
closely with other engineers to fix bugs, work on technical debt, and design & implement features. In this role you
will be considered to be 100% autonomous for day-to-day work. With this responsibility will come the expectation
to deliver reports to a live audience – lunch and learns, technical updates, etc – so a strong foundation in public
speaking will be helpful (though nobody expects you to have the charisma of a gameshow host).
Furthermore, you will be mentored by a senior engineer to ensure you gain the confidence to mentor junior
engineers – yes, you will be actively mentoring junior engineers – both ensuring their growth but also continuing
yours. This mentoring will come in the form of pair programming, "review buddies" (code and presentations), etc.
What We Offer
Exciting Projects: With clients across all industries and sectors, we offer an opportunity to work on market-defining products using the latest technologies.
Collaborative Environment: You can expand your skills by collaborating with a diverse team of highly talented people in an open, laidback environment — or even abroad in one of our global centers or client facilities!
Work-Life Balance: GlobalLogic prioritizes work-life balance, which is why we offer flexible work schedules.
Professional Development: We develop paths suited to your individual talents through international knowledge exchanges and professional certification opportunities.
Excellent Benefits: We provide our employees with private medical care, sports facilities cards, group life insurance, travel insurance, relocation package, food subsidies and cultural activities.
Fun Perks: We want you to feel comfortable in your work, which is why we create good working environment with relax zones, host social and teambuilding activities and stock our kitchen with delicious teas and coffees!
Please mention that you found the job at Golangprojects.com
Apply now!