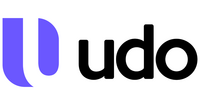 Senior Software Engineer (Golang)

at Udo
🇺🇸

United States

›

Utah

›

Farmington
(Posted Mar 8 2022)
Please mention that you found the job at Golangprojects.com
Apply now!
Do they allow remote work?
Remote work is possible, see the description below for more information.
Salary
$115,000 - $155,000 USD
Job description
***Remote work is available for this role***
Udo is a tech startup based out of Farmington, Utah. We have grown significantly and are poised for rapid growth this next year. Udo is revolutionizing the way patients, providers, and family/loved ones access and interact with each other in a healthcare setting. Due to a broken healthcare system, the need to reduce costs, improve coordination of care and increase transparency has never been greater. Udo is focused on developing high tech solutions for these problems. https://udo.com/
As a member of the team, you will be asked to step outside your comfort zone and learn new skills. You will also have plenty of opportunities for professional development. Expect a flexible, high-octane workplace where everyone knows your name and values your skillset.
What You'll Do:
-Develop, build, test, document and sustain Golang code while enforcing and maintaining high standards of quality in all of the stages of the software development lifecycle.
-Communicate, interact, plan with, mentor and learn from other software engineers to hold the Udo engineering standards.
-Architecting/Designing applications/systems based on technology and our needs.
-Keep up to date with the latest industry trends.
-Be organized and accountable for your work.
Qualifications:
-Proven experience writing code following at least one architectural paradigm (such as, MVP, DDD, Bounded context, CQRS, Clean architecture, RESTful APIs or RPC, etc.).
-Strong knowledge and foundations of application development techniques and methodologies which include:
-Experience with OOP
-Understands implicit vs explicit interfaces, composition vs inheritance vs embedding
-Experience with writing concurrent code
-Experience in distributed systems at scale
-Experience working with different data-storage technologies
-Ability to handle a wide range of different development tasks and adapt to an evolving codebase and environment.
-Practical application of distributed systems concepts and principles (consistency and availability, liveness and safety, durability, reliability, fault-tolerance, consensus algorithms, etc.).
-Practical knowledge and application in terms of unit testing.
-Possess strong communication skills.
Other Preferred Experience:
-Bounded Context, DDD, Clean Architecture.
-Practical knowledge resolving problems related to memory leaks, dead locks, etc..
-Writing engineering capabilities that are flexible in supporting ever changing business use cases.
-Event Driven Architecture.
-Web Sockets, gRPC, MQTT.
-AWS, CICD, Firebase, Redis.
-Practical knowledge and application working with multi-media.
Benefits and Compensation:
-Competitive salary and 401k match
-11 Paid Holidays
-Generous Health, Dental, Vision, and Life Insurance
-Flexible PTO
-On-site massages and chiropractor sessions
-Stocked kitchen with snacks and drinks and catered lunches
-Transparent culture
-Gym membership for the employee and partner/spouse 
-Great opportunities for career growth
Additional Information:
Udo is an Affirmative Action/Equal Opportunity employer and is committed to diversity in its workforce. In compliance with applicable federal and state laws, Udo's policy of equal employment opportunity prohibits discrimination on the basis of race or ethnicity, religion, color, national origin, sex, age, sexual orientation, gender identity/expression, veteran's status, status as a qualified person with a disability, or genetic information. Individuals from historically underrepresented groups, such as minorities, women, qualified persons with disabilities, and protected veterans are strongly encouraged to apply.
Please mention that you found the job at Golangprojects.com
Apply now!