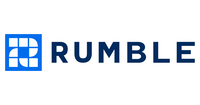 Senior Software Engineer (Backend, Go)

at Rumble
Remote

› 100% remote position (in the US)
(Posted Nov 9 2021)
Job description
Why Rumble?
==========
An accurate asset inventory is a fundamental building block of all IT and security programs, yet most inventory products do a poor job of network-based discovery because they use approaches that are blind to unmanaged assets, such as IoT devices and rogue/orphaned machines. Without a solid inventory, most companies struggle with attack surface reduction, network management, and incident response. Rumble Network Discovery fills this gap through an unauthenticated scan that finds both managed and unmanaged devices and a variety of integrations to ingest asset data and feed it into other systems.
Rumble Network Discovery is a product of Rumble, Inc. We are a fully virtual, high-growth startup based in the United States. Our founders each have over 20 years of experience growing companies in the information security industry, including Rapid7, Veracode, BreakingPoint Systems, and PGP.
Rumble has already proven its market fit and is fully funded. Rumble appeals to companies of all shapes and sizes; we have customers that range from museums to Fortune 10 technology companies. Many of our new deals are referrals from happy customers or social media recommendations.
Expected Results
=============
* Own the development and delivery of multiple customer-facing features each release cycle.
* Work with customers to understand their needs, diagnose issues, and opportunistically improve the product.
* Learn and contribute to our evolving codebase and architecture by regularly committing well-designed code. Experience with our stack (Golang, PostgreSQL, Linux, AWS) is strongly preferred, but deep experience with related technologies and a desire to learn can work for the right candidate.
* Use standard developer tools and processes (Git, issue tracking, testing, code reviews) to collaboratively build the Rumble platform and maintain its performance.
* Communicate and collaborate with peers across the company to learn and support our product and sales operations.
* Have an opinion, play well with others, work hard, and enjoy being a core member of a growing startup!
Benefits
======
We offer an extensive set of benefits including:
* Top of the line medical, dental, vision, life and disability coverages with Rumble paying for 99% of the premium.
* A stock option plan consistent with early stage, rapidly-growing startups.
* A competitive salary composed of cash and equity compensation.
* A flexible vacation policy.
* 401(k) matching program.
Applications
=========
* Rumble positions are currently restricted to the United States. International applications will not be considered.
* Rumble requires all employees to be fully vaccinated against Covid-19. The Company will consider requests for an accommodation or exemption to this requirement, as required by applicable law.
* Rumble is an Equal Opportunity Employer and does not discriminate on the basis of race, religion, color, sex, gender identity, sexual orientation, age, disability, national origin, veteran status or any other basis covered by applicable law.
* We encourage under-represented applicants to apply, even if you don't think you fit 100% of the criteria (nobody ever does)!