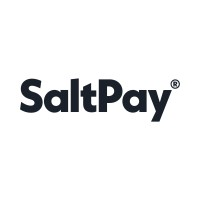 Junior Software Engineer

at SaltPay
🇵🇹

Portugal

›

Porto
(Posted Oct 25 2021)
Please mention that you found the job at Golangprojects.com
Apply now!
About the company
We are not just a Fintech company; we develop people by giving autonomy and responsibility to challenge the status quo in order to be the main actors of the change we want to bring to the market. Small business owners across Europe have gotten used to being ignored by large financial institutions and rarely receive personal service from the providers they rely on to run their business. We are a company made by entrepreneurs, not employees. We empower our Merchants by enabling the services that will allow them to accelerate their business. Our understanding comes from the powerful relationships we cultivate with them. Our differentiator is the care and consistent face-to-face we provide. We are always looking for people better than us to join our team, disrupt payments and revolutionize commerce in Europe. The goal, we share; the mission is one. But at the end of the day, we are just people trying to help other people.
Job description
You will work with a diverse team to help shape the future of our engineering department. You will be part of the whole feature development lifecycle, with direct access to a wealth of customer feedback.
Your team will use technologies such as Go, Elixir, TypeScript, React, Docker and AWS to write maintainable, performant and quality code in an iterative fashion. Your software will be deployment continuously to and run reliably on the SaltPay infrastructure, allowing you to focus on delivering value to merchants in a fluid manner.
Your mission
Your goal is as simple, as it is complex: to identify and intervene. Based on the data collected by the company activity, we want you to apply your knowledge, alongside your critical judgment to reduce and remove manual tasks, help us to scale and reduce waste, build tools and integrate systems to support the functional needs of the business.
You will be crucial in the development of software that provides real solutions. Your work will empower these teams and reduce friction in their processes and reports.
Your Story
You can write software following requirements and advice from more experienced team members
You are good at learning on the job by being proactive in seeking advice and opinions from teammates and doing research using publicly available resources
Your knowledge and experience of programming languages includes, but is not limited to: Go/TypeScript/Java/C#/Javascript/Elixir/Rust
You are proficient in automated testing and can follow a test-driven approach
You understand basic security concepts and can code in support of these
You know how to use Git or other distributed SCM
SaltPay is proud to be a safe space for all people, diversity is the best part of our job.
If this is your story, if this is you, join our journey!
Please mention that you found the job at Golangprojects.com
Apply now!