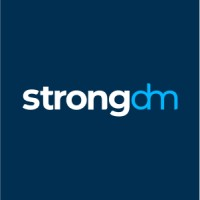 Senior Software Engineer

at strongDM
Remote

› 100% remote position (in the US)
(Posted Oct 15 2021)
Job description
strongDM is a customer-first, second, and third company with a rabid fan base. When was the last time you heard things like:
* Splunk's CISO Joel Fulton says "strongDM gives you what you can't get any other way -- the ability to see what happens, replay and analyze incidents."
* Chef's co-founder Adam Jacob says "strongDM takes the friction out of getting staff access to the systems they need."
Customers love us because:
The product rocks: strongDM fundamentally changes the relationship between InfoSec, DevOps, and end users. Enforce the controls security needs while making it easier to facilitate access.
They can trust us: we built a technical product for technical buyers. We do not use jargon. There is no alternative but to always be technically accurate. We are not afraid to admit product gaps.
We're real humans: we built a serious product without taking ourselves too seriously. Each member of the team is deadly good at their job, and yet we crack jokes on the phone with customers.
We build...
...secure, high-throughput networking systems in Go. If you enjoy writing code that is parsimonious, correct, yet featureful - you will enjoy coding with us! If you enjoy shipping a product that is appreciated by a growing population of happy, paying customers every day - you will enjoy shipping with us!
We're a distributed, but close-knit team. We have high standards and high levels of respect for each other and our customers.
What You'll Do:
Design and implementation of highly concurrent, distributed systems in Go
Design and implementation of secure protocols
Application of cryptographic primitives in support of the above
Implementation of graphical and command-line interfaces
Requirements:
Affinity for high-rigor engineering environments
Affinity for lower-level/systems programming
Willingness to contribute to UI implementation
Familiarity with Go
Familiarity with AWS
3-5+ years of professional experience
Compensation:
Industry-standard base
Medical, dental, and vision insurance
401k, HSA, FSA, short/long-term disability
3 months parental leave
4 weeks accrued PTO + standard holidays + volunteer days
Equity in a fast-growing startup
No travel required