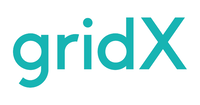 Junior DevOps Engineer (m/f/d)

at gridX GmbH
🇩🇪

Germany

›

Munich Or Aachen
(Posted Sep 9 2021)
About the company
ABOUT US
We believe in a future where all DERs are connected and optimized to efficiently power the new energy age!
Our passionate and interdisciplinary team at our offices in Aachen and Munich is ready to face the digital transformation of various industries: With our interoperable IoT platform we bring connectivity, analytics and intelligent control into decentralized energy systems.
Whether it's maximizing the self-sufficiency of buildings, intelligent charging strategies for EVs, cross-sector optimization of branches and districts, control of virtual power plants or completely new business models - the gridX platform enables our partners to bring their customers one step ahead of the competition and continuously create added value.
Join us disrupting the international energy sector with our cutting edge IoT platform!
Job description
YOUR RESPONSIBILITIES
We are an ambitious team. That means you can have a lot of responsibility in the beginning. But it also means that there are many interesting challenges you can specialize in. One of the exciting topics on which we work is:
Distributed IoT Platform: We aim to create a system with no single point of failure. Therefore we are building a state-of-the-art platform based on the learnings of Netflix, Twitter, and Google.
Highly-Available Cloud-Connected IoT Device: We brought the learnings from our cloud platform to the embedded world. Aiming to create a device that can be updated at any time running. Assuring that it runs the newest software we built our own operating system running containers for the gridBox - gridOS X.
Data Centric Applications: Each gridBox produces plenty of data which needs to be stored, analyzed and visualized for our customers. We want to give our customers the best experience available by providing insights and visualizations of their energy consumption and production.
Your mission:
You help drive innovation through improvements to the CI/CD pipelines while automating everything
You help developing new deployment methods
You help running our infrastructure as code via git using tools such as Terraform and Kops
You maintain our Kubernetes deployments and help developers to deploy their applications
You document all the things!
You help developing and troubleshooting our custom Kubernetes Integrations
YOUR PROFILE
You are well versed in Cloud technologies
You have strong Linux troubleshooting skills
You are comfortable working with networking technologies
You have experience with Go and Python
You have experience with open source databases, e.g. Postgres
You are familiar with CI/CD
You have experience designing, building, and operating productions systems
Bonus Points: You have experience using Terraform and/or Kops for managing Infrastructure
Bonus Points: You have experience running Kubernetes Clusters