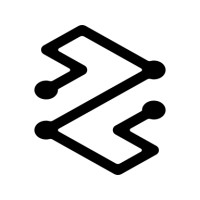 Platform Engineer

at Traefik Labs
Remote

› Worldwide, 100% remote position
(Posted Aug 4 2021)
About the company
Traefik Labs is a VC-backed company that develops simple and future-proof cloud-native networking solutions for modern IT environments. The company's popular open-source projects include Traefik, the cloud-native application proxy with more than 2 billion downloads and used by the world's largest web companies. Traefik Labs' mission is to simplify cloud-native adoption for all enterprises.
We value openness and trust. We believe that simpler is better, that Open Source is superior, and that community drives innovation!
Job description
We are looking for platform engineers to help our team improve Traefik Labs products.
Your Mission:
You will develop Traefik, our flagship product
You will work closely with Docker/Swarm, Kubernetes, Mesos, Rancher, …
You will be part of a super-active open source project
You will provide support to our user base
You will participate in Conferences & Meet-Ups
What you'll bring:
You love technical challenges!
You have proven and successful experience in a project that involved a microservices architecture
Open-Source technology belongs to your culture
Code quality matters to you
You work as a team, not as an individual
This position calls for the following qualities:
A very strong team spirit: we believe that the quality of our team is the number one asset of the Company
Extreme focus on meeting goals: we are fast growing, but this is just the beginning; we are an industry leader that strives for perfect execution
A creative mind who loves to share: while accomplishing goals requires focus, we do not work in silos; innovating and sharing matter to us
Anything from a serious interest to a definite passion for Open Source
Whatever your native language is, you have solid skills in English
While we practice remote working, the team regularly meets in real life; the ambition is international – as is our users base – and the missions require various level of international traveling
Apply here:
docker run -it traefik/jobs