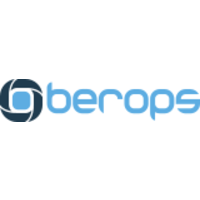 Platform Backend Engineer

at Berops
Remote

› 100% remote position (in European timezone)
(Posted Jun 26 2021)
About the company
A DevOps consulting house. Fully remote. Based in central Europe. We deal with topics like Kubernetes, serverless, hybrid-/multi-cloud architectures, container platforms, service-meshes,...
Salary
18000 - 48000 EUR
Job description
Hi folks, we're a DevOps studio, in a search for a Platform Backend Engineer.
We work on Kubernetes platform as a reflection on our clients needs. It's a hybrid-cloud PaaS solution, inspired by AWS Outpost and Google Anthos. In order to accelerate the development, we're looking for a golang backend engineer to join our remote team. We're based in Slovakia and work predominantly with European clients. We typically work between 0700 UTC and 1500 UTC. It is necessary to reasonably overlap with our working hours.
What shall you expect:
- Flat organization, you will really shape the solution; you will choose the stack and design the internals
- You'll join a micro-team (i.e. you'll be the 2nd BE engineer as of the moment)
- We're in the MVP phase at the moment (is this gonna swim or sink?)
We need and engineer to:
- Primarily shape and do the product engineering and development at this stage
- Polish, open-source and maintain some of our existing in-house solutions
- Later on develop new open-source projects that are on the drawing board just now
If you're interested in the topics that are close to the SRE, cloud-ops/dev-ops worlds, you'll get a lot of inputs here. For the tech-stack and other details please check https://www.berops.com/career/backend-engineer/
We value a constructive feedback. Please let us know how does the above resonate with you.