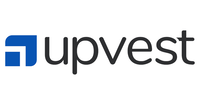 🚀Backend Engineer (Mid & Senior) (f/m/d)

at Upvest
🇩🇪

Germany

›

Berlin
(Posted May 17 2021)
About the company
We offer an API-first solution to let fintechs offer digital securities to their customers.
Do they allow remote work?
Remote work is possible, see the description below for more information.
Salary
70000 - 90000 EUR
Job description
You'll be our next full-time backend engineer to build a securities API for financial institutions, the first such API in Europe. Your goal is to take ownership of designing, developing and maintaining our microservice architecture (written in Go).
A greenfield project. Cutting edge technologies. No legacy code.
This role will give you the opportunity to:
- Build fault-tolerant, horizontally scalable systems. Using Microservice architecture powered by Docker, Kubernetes, Linkerd service mesh, and Kong as a Gateway.
- Build event-driven applications using Kafka
- Work on different aspects of our API-product portfolio as part of the development team
- Develop data processing and storing mechanisms
- Work on improving the reliability of our API tools, as well as developing innovative tools
- Work with an agile methodology: at the end of the 2-weeks sprint cycle we have a demo with a retrospective to make our software delivering faster
Why Upvest?
- We're working on solving a hard problem: fixing the European securities financial infrastructure that empowers more people to be able to invest. You have the opportunity to contribute to this change.
- We invest in you. From access to a personal coach, development budget and plenty of opportunities to grow in your role.
- We take hiring seriously with a strong focus on keeping a high bar when interviewing (equally important is that we also hire decent people who are passionate about their craft and helping up achieve our shared mission).
- While we're not quite fully-remote, we are committed to being a flexible employer as we understand you don't have to be in the office to do your best work.
- We live a culture of empowerment, trust (that we hire the best people and get out of their way) and openness (there's a greater advantage in sharing information than keeping it to ourselves).
- We ensure we take time to have fun as a team. We're looking forward to having more time in-person again once this becomes possible again.
You'll need to be based in Germany. We sponsor VISA/relocation aspects. Once you're settle in Germany, you'll be free to work from where you'll feel more productive (no need to come to the office).