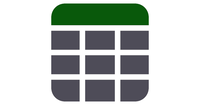 Senior Golang Developer

at SheetRocks, Inc.
Remote

› 100% remote position (in the US)
(Posted Apr 19 2021)
Salary
100000 - 130000
Job description
This role will be joining an early stage startup, SheetRocks, to help build out the MVP & reach idea validation. The product is a next-generation spreadsheet focused on performance and extensibility.
The CEO / Founder is an experienced engineer & technical manager who has built a prototype of the product to prove out core working principles. The ideal candidate for this role will be a technical thought partner in pushing this product forward.
This is also a hands on role. The goal is to be able to get it in front of real world users in 3-6 months. The top priority is to complete a set of technical demonstrations.
Example work includes:
- Completing demos
- Developing formulas
- Helping engineer extensible interfaces / paradigms
- Building charts / graphs (if comfortable working in frontend)
- Debugging & miscellaneous iteration
We're building a friendly, collaborative, empathetic culture that respects work / life balance, all while building an amazing product that will deliver a significant upgrade to the >1B spreadsheet users worldwide.
Please check out https://sheet.rocks to learn a bit more!