Back-End Engineer (Mid Level)

at Weave
🇺🇸

United States

›

Utah

›

Lehi

(Posted Mar 8 2021)

Do they allow remote work?
Remote work is possible, see the description below for more information.

Job description
***Remote work is available for this role***

Weave supports small business owners by providing an all-in-one platform to help them communicate with, and grow their customer base. With Weave's complete business toolbox, small businesses can streamline all their communication, payments and marketing - all from one place - and continually provide a phenomenal customer experience.

At the core of Weave's growth are our people. We are passionate about providing an amazing workplace for talented people who demonstrate our core values: Hungry, Creative, and Caring. In 2019, Weave received several significant awards, including the Fortune 100 Best Companies, Forbes Cloud 100, and Inc. 5000 fastest-growing companies.

Don't believe us? Check out why our employees, their families, and our 13,000+ customers love Weave - Our Story OR head to our Instagram page @workatweave to see what our employees are up to.

Description
Weave is looking for engineers hungry for fun challenges who can join our self-empowered teams and contribute in both technical and non-technical ways.

You will be joining a team of talented engineers that share a common interest in distributed systems, scalability, and continued development. You will get a chance to apply and grow your engineering skills to help bring local companies closer to the people they serve.

Our teams are cross-functional agile teams composed of a product manager, back-end, and front-end engineers. Teams are highly autonomous with the ownership and ability to act in Weave's best interest.

Above all, your work will impact the way our customers experience Weave while working closely with a highly skilled team to accomplish varying goals and cultivate our phenomenal culture.

What engineers do at Weave:
Build features and maintain back-end services using Go (GoLang) microservices (current)
Communicate with other teams and individuals to coordinate work efforts
Be responsible for long term code quality of what you write and maintain
Write reliable web services deployed using containers on Kubernetes
Pitch in where needed as a valued member of an autonomous, cross-functional team
Enjoy collaborating in a high-trust environment
Truly have great days, almost every day!

Requirements
At least 4 years of experience with back-end languages, e.g. Go, Java, Ruby, Python, C#, etc. (Go is a major plus)
Willing to learn a new and exciting language - Go
At least 3 years of experience building ReSTful web services
Experience working with distributed systems, and inter-service communication protocols and APIs, e.g ReST, protobufs/gRPC, NSQ, etc.
Experience working with relational databases and SQL

Additional Skills (great if you have these, you'll learn them if you don't)
Deploying into a public cloud service (especially GCP)
Experience with containerization (Docker/Kubernetes)
Experience with protobufs/gRPC
Solid understanding of distributed systems and building scalable/redundant service
Experience with breaking up monolithic applications into microservices
Experience with service monitoring, metrics, alerting, log aggregation, and tracing
Experience with functional/acceptance testing

Benefits
Medical, Dental, and Vision
401k with employer match
Financial Planners
Flexible PTO
New office with amenities
Generous maternity/paternity policy
Commuter benefits (UTA Pass)
Flexible schedules (currently working from home due to Covid-19)
Career growth opportunities in hyper-growth company
Weave's in-house coaching initiative: Help clarify goals, gain self-awareness, commit to action steps, etc.




Company: Weave
Weave
job info / career page
Linkedin profile
Location: Lehi, Utah, United States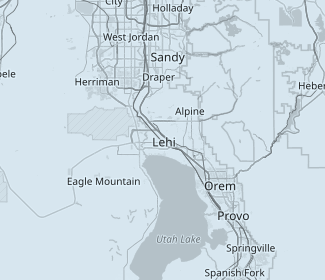 Skills wanted, in addition to Golang:
docker
gcp
go
golang
grpc
java
kubernetes
microservices
python
ruby
sql
Golangprojects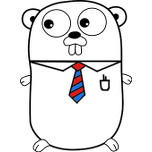 This is a job listing at
Golangprojects
, the website dedicated to Golang jobs only.
Not the job you are looking for?
Browse all Golang jobs
Golang jobs nearby:
🇺🇸 Golang jobs in Lehi
🇺🇸 Golang jobs in Utah
🇺🇸 Golang jobs in United States
🌐 Remote golang jobs
🇪🇺 Golang jobs in Europe
Golang jobs where similar skills are wanted:
Golang & aws jobs
Golang & django jobs
Golang & linkerd jobs
Golang & scala jobs
---
Other interesting golang jobs

Senior Software Engineer - SumUp
(September 2021)
Boulder, Colorado, United States
(Remote work possible)
- Salary: $130k-150k + Equity
We're looking for a Senior Software Engineer to join our growing US engineering team. At SumUp, small business owners are at the heart of everything we do. That's why we create powerful, easy-to-use financial solutions to help them run their businesses. Wit...
---

Senior Full Stack Software Engineer - Recursion
(September 2021)
Salt Lake City, Utah, United States
Recursion is a clinical-stage biotechnology company decoding biology by integrating technological innovations across biology, chemistry, automation, data science and engineering to radically improve the lives of patients and industrialize drug discovery. Our te...
---

Back End Developer (Golang) - Airspace
(September 2021)
Carlsbad, California, United States
Are you interested in the hot logistics technology sector, but are also looking for an opportunity to make a direct impact on the lives of others -in some cases, saving lives? How about playing a critical role in keeping some of the world's largest companies ...
---

Senior Software Engineer (Scala/Golang) - JHA Banno
(September 2021)
Remote US, 100% Remote
The Banno Team with Jack Henry & Associates is redefining the relationship between forward-thinking financial institutions and their customers. Banno leverages modern technology and an industry leading product vision to make user-friendly mobile and web apps. W...
---

Senior Backend Engineer - Go (Golang) [100% REMOTE] - Clevertech
(August 2021)
Worldwide, 100% Remote
Your role as a Back-End Developer at Clevertech will actively contribute to creating software solutions that will set industry standards. You will work alongside some of the best in a collaborative environment while focusing on your core skills. Be a master of ...
---