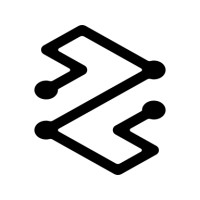 Developer Advocate

at Traefik Labs
Remote

› 100% remote position (in the US)
(Posted Mar 5 2021)
About the company
The combination of cloud computing adoption trends and the recent growth of containerization technologies has led to a shift in mindsets regarding how enterprise applications should be architected.
Founded in 2016, Traefik Labs (formerly Containous) is the leading cloud-native networking company that offers a powerful stack to ease the deployment of modern IT environments.
Traefik Labs' mission is to bring the first cloud-native networking stack for dynamic infrastructure to simplify cloud and microservices adoption journey for all enterprises.
Traefik Labs' development model is based on open source solutions. We believe that community-backed open-source software along with enterprise-grade consulting provides our customers with the confidence they need to focus on their business.
Job description
As Traefik Labs' Developer Advocate you will engage with our user and contributor community to help drive its growth. In this highly technical role, you will be an ecosystem influencer and champion of users' needs. You will work to build relationships and deeply understand and improve people's adoption journeys by driving activities ranging from inspiring users with the latest technology advancements and best practices to identifying and removing the friction points getting in their way.
Requirements
- Accomplished public speaker willing to speak at conferences, Meetups, and other relevant engagements.
- Technical writer with a track record of editorial and educational content
- Referenceable social media persona.
- Autonomous, yet highly collaborative, comfortable in a remote work culture using the tools associated with such a culture.
- Open source software advocate with contributions on GitHub.
- Comfortable coding and hacking on Docker and Kubernetes in an enterprise environment.
- Experience with Rancher, Mesos, and other technologies that Traefik integrates with.
Responsibilities
- Blogging, hacking, coding, demonstrating, documenting, educating, speaking, advocating
- Connect with user group members, online and in person, to build personal relationships and understand their needs, usage, journeys, and barriers to adoption
- Produce high quality technical "how-to" content (blogs, webinars, talks) addressing common user needs, latest technology advances, and emerging best practices
- Present at meetups, webinars, conferences, and other ecosystem events
- Provide structured feedback to Product Management to guide product evolution
- Write code where required to support how-to content or presentations
- Build and nurture relationships with influencers and open source leaders
- Support our user group through regular office hours and community channels & forum
- Tweet, create blog posts and other social media to your ideas and grow your ecosystem influence
- Monitor user group growth and health, tracking metrics and running regular user group surveys
- Seek out an understanding of the friction points getting in users' way and launch & own programs to remove them
- Produce case studies, webinars, and podcasts featuring real users
- Travel regularly (post-pandemic) within the US, and occasionally internationally, to attend or present at conferences, workshops, meetups, and other ecosystem events