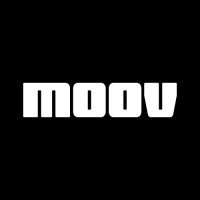 Software Engineer - Go

at Moov Financial
🇺🇸

United States

›

Colorado

›

Denver

(Posted Dec 7 2020)

Do they allow remote work?
Remote work is possible, see the description below for more information.

Job description
Software Engineer (Go)

Location:
Denver, CO or Remote and available during US Business Hours; must be authorized to work in the US; not providing sponsorship for this role. 

Company Description

At Moov, we're empowering creators to embed banking and payment functionality everywhere. We're developers for developer-first software. We believe that every software company is becoming a payments company and by equipping developers with the best tools we can tackle complex problems together.

Job Description

As a member of the Moov team, you will build new and improve existing banking and payment experiences that customers depend on every day.

As a member of the engineering team, you'll:

- Work on next-generation financial products

- Program using Go and SQL databases

- Reproduce customer issues with our tools and contribute to them

- Triage and assist incoming support requests

- Collaborate with fellow engineers, product managers, business development, and company leadership to solve problems and plan for the future

- Own the full release  lifecycle from feature development to public and hosted release

- Contribute to documentation of the system

Qualifications

You have:

- The ability to build and contribute to production systems

- History of contributing to open source projects

- Knowledge of general ledger or payment systems is a plus

- A desire to perform and grow as an engineer

- The ability to design seemingly simple and creative solutions to complex problems

Technologies we use and teach

- Go

- MySQL, SQLite

- HTTP2, JSON

- Kafka, events, webhooks

- Microservices

Benefits

- 100% remote. We make remote-work work.

- We match what you contribute to your 401(k) up to 5% of your salary

- Parental leave

- Health, dental, and vision insurance plans

- Flexible PTO

- Learning stipend

- Home office stipend

- Moov employees are eligible for employee stock options.

More Info

Moov is committed to building a supportive community which allows all people to contribute however they are best able to. We believe that our products are a mixture of creative and detail oriented work where people from all backgrounds offer unique insight.
Please mention that you found the job at Golangprojects.com

Apply now!


Company: Moov Financial
Moov Financial
Linkedin profile
Github: moov-io
Location:
Denver, Colorado, United States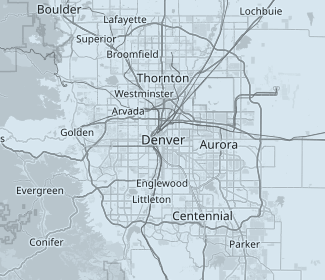 Skills wanted, in addition to Golang:
go
kafka
microservices
mysql
sql
Golangprojects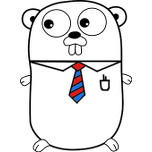 This is a job listing at
Golangprojects
, the website dedicated to Golang jobs only.
Not the job you are looking for?
Browse all Golang jobs
Golang jobs nearby:
🇺🇸 Golang jobs in Denver
🇺🇸 Golang jobs in Colorado
🇺🇸 Golang jobs in United States
🌐 Remote golang jobs
🇪🇺 Golang jobs in Europe
Golang jobs where similar skills are wanted:
Golang & rdbms jobs
Golang & oracle jobs
Golang & postgresql jobs
---
Other interesting golang jobs

Remote Golang Engineer for Well Funded startup to Change How the World Communicates - Technical Integrity
(January 2021)
Remote US/Canada, 100% Remote
Working as a fully distributed and highly accomplished leadership team to change the way the world communicates. They have done it before to incredible success, and they are going to do it again. This is great opportunity to get in on the ground floor with a pr...
---

Backend Engineer, Golang - Apple
(January 2021)
Cupertino, California, United States
At Apple, new ideas have a way of becoming excellent products, services, and customer experiences very quickly. Bring passion and dedication to your job and there's no telling what you could accomplish. Are you ready to do your life's best work? Are you deep...
---
Senior Golang Backend Engineer - Independent Project
(January 2021)
Worldwide, 100% Remote
We are looking for a Go backend developer who is well versed in software development and architecture. The project involves taking the open-source project Openbazaar https://openbazaar.org on the Ethereum blockchain and bringing it to the Cardano blockchain. Th...
---

Software Engineer (Golang) - Tesla
(January 2021)
Fremont, California, United States
Role Tesla is looking for a strong Software Engineer to design and develop software for its current and next generations of Business Systems Applications. This position will be working with the Software Engineering team in Fremont, CA. The team will build...
---

Backend Engineer and Architect - Passio Inc
(December 2020)
Menlo Park, California, United States
We are growing our distributed team and are looking for a talented Backend Engineer with experience in GoLang, DB's, GCP, AWS, SQL, JS, Python, and React. You will be joining a growing team and helping us build the future where every application and product is ...
---
Not the Go job you are looking for?
Browse
all Golang jobs
and we're sure you will find a suitable one!