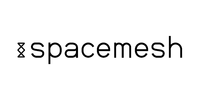 Blockchain Core Developer

at Spacemesh
Remote

› Worldwide, 100% remote position
(Posted Dec 1 2020)
About the company
Spacemesh is a fairly mined cryptocurrency which is permissionless, trust-less, secure, and race-free. Spacemesh is built and distributed as open source software and all software work done for Spacemesh is contributed to the world under a permissive software license. To learn more about the platform please head over to: https://product.spacemesh.io/#/platform
Job description
We are looking for a strong senior Go systems developer who is passionate about the blockchain space, enjoys designing and writing software, who'd like to join the Spacemesh core dev team and work full time on the core Spacemesh platform. To learn more about the Spacemesh platform, head over to https://product.spacemesh.io/#/platform
Responsibilities
- Own the design, implementation and maintenance of one or more core software components of the Spacemesh cryptocurrency and its infrastructure.
- Work closely with other core developers on the team and with our world-class research team on the design of Spacemesh software components and infrastructure.
Must haves
- Strong systems programming skills in Go, Rust, or C++.
- At least 2 years of prior work experience in systems programming in Go, Rust or C++ (not necessarily in the blockchain space).
- B.Sc. in Computer Science or equivalent.
- Good spoken and written English communications skills.
- Fast learner, able to quickly learn complex new technologies and ideas.
- Possess a combination of exceptional algorithmic/theoretic CS skills, strong hands-on systems programming skills, and the mentality and capability to start writing production-quality code quickly.
Nice to haves
- Professional experience writing production-grade software in Go.
- Familiarity with blockchain tech.
- Prior participation in open source projects.
- Experience designing and developing network protocols, especially P2P.
- M.Sc. in Computer Science or equivalent.
- Familiarity with applied cryptography.