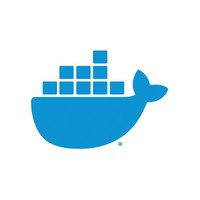 Principal Software Engineer Backend (Docker Hub)

at Docker
🇺🇸

United States

›

California

›

Palo Alto

(Posted Nov 1 2020)

About the company
At Docker, we simplify simplify the lives of developers who are making world-changing apps. Docker helps developers bring their ideas to reality by conquering the complexity of app development. We simplify and accelerate workflows with an integrated development pipeline and application components. Actively used by millions of developers around the world, Docker Desktop and Docker Hub provide unmatched simplicity, agility and choice.

Do they allow remote work?
Remote work is possible, see the description below for more information.

Job description
Location: Remote US, Remote UK, Remote France, Remote Germany, Remote Netherlands

The Docker Hub team develops and maintains the largest and most popular container registry service in the world today, Docker Hub. Millions of users - community developers, open source projects and Independent Software Vendors - push and pull Docker container images billions of times through Docker Hub. If you are an experienced BackEnd Software Engineer and want to play a critical role in the evolution of Docker Hub and Docker's next chapter, then this role is for you.

As a Principal Software Engineer in the Docker Hub team, you will build features around the container registry that operate reliably at massive scale and deliver a differentiated experience for free and paid users of Docker Hub. You will develop micro services that offer new functionality to other services within Docker Hub's service oriented architecture besides enhancing existing services. You will be constantly seeking ways to improve monitoring and reliability of the various Docker Hub services as well as CI/CD around the Docker Hub services to ensure we maintain a high level of quality with a fast pace of delivery. Finally, you should be passionate about how developers' lives could be made easier, and about Docker's role in that.

Responsibilities
Deliver a top tier user experience for Docker Hub by writing high quality, testable code in Go.
Collaborate with other engineers to design and improve platform architecture
Scale the world's largest repository of container images
Play an active role in product discussions, influence the roadmap and end user experience, take ownership and responsibility over new projects and features, and turn those ideas into reality
Interact with other teams within Docker, as well as with upstream open source communities and our users
Be ready to tackle high performance engineering challenges
Participate in on-call rotations and improve reliability and availability of Docker Hub services
Play an active role in improving the way Docker Hub services are tested and deployed

Qualifications
8-10 years experience building SaaS products
Experience developing software in a microservice architecture
Experience with Golang for developing backend micro services
Experience with cloud platforms, such as Azure or AWS
Understanding of the challenges of running a SaaS platform at global scale
Ability to work remotely across multiple time zones
Solid API design skills (straightforward, unsurprising, defensible)
Direct experience developing applications at web scale
Proven ability to learn new technologies and languages, and to switch between them as necessary
Ability to work in a team with other developers and to partner with User Experience experts, and Product Management
Ability to balance aggressive delivery schedules with maintainable quality code
Good Written communication skills

Preferred qualifications
Experience with developing Microservices
Experience with Docker and Kubernetes
Experience with modern monitoring and logging platforms
Experience with database technologies and SQL




Company: Docker
Docker
job info / career page
Linkedin profile
Location: Palo Alto, California, United States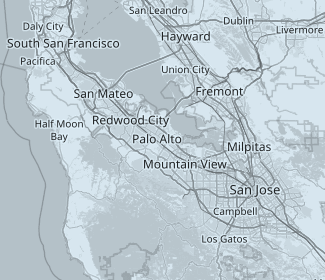 Skills wanted, in addition to Golang:
docker
aws
azure
go
golang
kubernetes
microservices
saas
sql
Golangprojects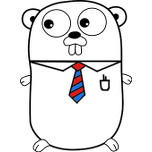 This is a job listing at
Golangprojects
, the website dedicated to Golang jobs only.
Not the job you are looking for?
Browse all Golang jobs
Golang jobs nearby:
🇺🇸 Golang jobs in Palo Alto
🇺🇸 Golang jobs in California
🇺🇸 Golang jobs in United States
🌐 Remote golang jobs
🇪🇺 Golang jobs in Europe
Golang jobs where similar skills are wanted:
Golang & rdbms jobs
Golang & b2b jobs
Golang & linkerd jobs
Golang & gcp jobs
---
Other interesting golang jobs
Senior Software Engineer - PacketFabric
(September 2021)
Worldwide, 100% Remote
As a well-rounded software engineer, you should definitely be the type that appreciates diversity in your day, and challenges outside of your comfort level! WHAT YOU'LL BE DOING: Designing a deterministic lifecycle workflow for our next product offerin...
---

Backend Software Engineer - Teleport
(September 2021)
Remote US/Canada, 100% Remote - Salary: $96,000 - 270,000
Teleport is an open core remote-first company headquartered in the San Francisco Bay Area, California. Our mission is to empower engineers to securely access any computing resource anywhere in the world. Modern computing environments are growing bigger and mo...
---

System Engineer - Cookie.AI
(September 2021)
Worldwide, 100% Remote
Cookie.AI is a well funded startup headquartered in the Silicon Valley, operating with a remote-first mindset - we have teams across US continental states and in Europe. We are building a market-category-defining cloud data security company for the dynamic wo...
---

Senior Software Engineer - BuildBuddy
(September 2021)
San Francisco, California, United States
(Remote work possible)
BuildBuddy was founded to make developers more productive. Today we're solving a small piece of this problem with an open-core remote build execution platform for Bazel - but our ambitions are much larger. Our mission is to take the world class engineering tool...
---

Senior Backend Engineer - Go (Golang) [100% REMOTE] - Clevertech
(August 2021)
Worldwide, 100% Remote
Your role as a Back-End Developer at Clevertech will actively contribute to creating software solutions that will set industry standards. You will work alongside some of the best in a collaborative environment while focusing on your core skills. Be a master of ...
---