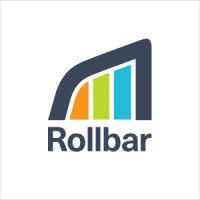 Terraform SDK - Contractor

at Rollbar
Remote

› 100% remote position (in the US)
(Posted Aug 22 2020)
About the company

Rollbar helps developers deploy better software, faster, with solutions that identify, prioritize and resolve coding errors.
Rollbar works alongside a development team's existing toolchain to provide further coverage and insights into broken code, across the development lifecycle. Already in use at several thousand organizations, including Salesforce.com, Twilio, Dell, Instacart, Kayak, Walmart, and One Medical. Rollbar has won accolades for its ability to accelerate release cycles, reduce costs, and improve software quality.
Support for all languages, including Javascript, Ruby, Python, PHP, Node, Golang, Flash, Android, iOS, and more.
Job description
At Rollbar, our mission is to help developers build software quickly and painlessly. We are a ~60 person team based in San Francisco, Barcelona, and Budapest. Over 100,000 developers use our product to innovate faster and decrease time to market while maintaining best-in-class customer experience. Rollbar is used by some of the best engineering teams in the world, including Twilio, Salesforce, Zendesk, and Twitch.
We are looking for a contractor to work on a small-to-medium sized project that we expect to take anywhere from 1 - 2 months of full-time work. Afterward, we will likely have a need for part-time maintenance of the project on an as-needed basis.
You will:
Design, build, and test an open-sourced Terraform provider utilizing the Rollbar API
Provide feedback to the Developer Experience team on API usage, challenges, and opportunities
Work with the Lead SDK Engineer and the CTO on an initial technical spec and implementation plan
Have weekly check-ins to go over progress and incorporate feedback
Implement robust tests and integrate the SDK development process into a Continuous Integration service and deployment process for new versions
Write technical documentation for the SDK
You are:
A Golang and Terraform expert with experience building Terraform providers
Experienced DevOps professional
Experienced with REST API design and best practices
An Open Source enthusiast
A tinkerer: you develop a deep understanding of the things you work with, and you find ways to make them better
Always improving and welcoming feedback
Proud of the work you do and the impact it has on the Developer/DevOps ecosystem
Bonus points:
Experience as a maintainer/core contributor of open source projects
Experience with Rollbar in your personal or professional projects