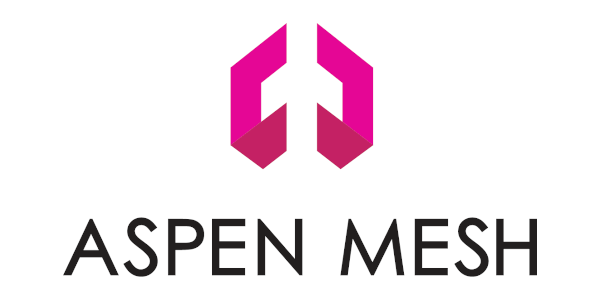 Senior Software Engineer at Aspen Mesh
Boulder, Colorado, United States
🇺🇸
(Posted Feb 4 2020)
About the company
Aspen Mesh is a team of experts with a history in network programmability and infrastructure. We built software that was an early version of service mesh before the term service mesh existed. Our history working with early releases of Istio came from our work with early versions of Kubernetes and the clarity of the value of service mesh due to our experience with containers and container orchestration. Aspen Mesh is an internal incubation within F5 Networks, meaning that we get to move with the focus and agility of a startup, while benefiting from the expertise and heritage of a company that knows how to meet the needs of large, complex enterprises. It's the perfect combination for bringing service mesh into the enterprise.
We're located two blocks from Pearl Street Mall in downtown Boulder. Being in downtown Boulder means there are plenty of opportunities to have fun!!
Read more here: https://aspenmesh.io/about-us/
Job description
Aspen Mesh needs a talented Senior Software Engineer for a new project to bring exciting features (written in Golang) in our service mesh product to the world's largest service providers. We offer a collaborative, fast-paced early stage environment with a high performing team focused on bringing a new product to a nascent market. Telecom and managed service providers use Aspen Mesh to provide a consistent observability, policy and security layer for applications in some of the largest application architectures in the world. Our service provider features scale and secure Cloud-native/Container Network Functions (CNFs) and multi-access edge applications.
Our software engineers are building innovative solutions for customers who are investing in their microservices architecture. We have a strong sense of ownership, and our solutions have a direct impact on our customers by helping them be more agile in their delivery, with the added confidence of stability that our product provides. You will work on all parts of the system, leveraging your existing strengths while developing experience in new languages and frameworks. You will work with Data Scientists, UX Designers, and Infrastructure Geeks to help our users get the insights and control they need.
What you will do:
- Work with architects to design resilient and scalable products to secure and scale networks built around the 5G Service Based Architecture.
- Design and develop APIs and microservices for transporting, storing and processing large amounts of data related to the communication of Cloud-native Network Functions (CNFs), as well as for authoring and enforcing high-level policies for CNFs.
- Develop, test and clearly document HTTP and gRPC APIs between microservices.
- Maintain quality throughout software development through peer code review, unit and functional testing.
- Develop a product that is a combination of proprietary and open-source software (built on Istio, Envoy and Kubernetes).
- Develop packaged and SaaS software, depending on market requirements.
What you will bring:
- Enthusiasm for early-stage product development and comfort with short agile development cycles. This includes a willingness to do what it takes to be successful that may require activities outside of pure coding (such as testing, documentation, talking to customers to provide support, etc.)
- Ability to learn and adapt well to new frameworks, languages, and challenges.
- Value for high code quality, and very comfortable giving and receiving feedback from code reviews.
- BA/BS from an accredited college or university
- 8+ years experience in software engineering with multiple languages like Go, Python, Java, .Net, C++, Node.js, front-end JavaScript or TypeScript. Also, experience with a version control system like git.
- Experience developing APIs, microservices, and/or server-side or distributed systems (containerized systems like Docker or Kubernetes a plus).
- Service Provider/Wireless Telecom domain expertise, such as experience with or deep knowledge of 3GPP standards and 5G service based architecture; experience with network function virtualization and desire to work on cloud native network functions is a plus.