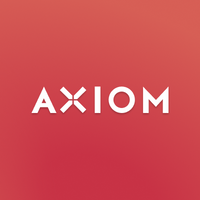 Jr. Software Engineer

at Axiom Inc.
Remote

› 100% remote position (in Europe timezone)
(Posted Oct 17 2019)
About the company
Have you ever tried to monitor your infrastructure? We have, and our experience using multiple monitoring SaaS products drove us to build Watchly - a monitoring solution that transforms the way you monitor your products and makes life better for engineers. No more waking up at 2am and correlating incident data from three different websites, no more ugly & confusing charts and logs, no more maintaining 3 different agents on each VM. One system to rule them all.
At Axiom we are transforming the self-hosted software experience, building a product suite that encapsulates everything a business needs while ensuring a high-quality experience. Our focus on ease of use, security, and privacy ensures our customers get all the benefits of traditional SaaS products, right inside their infrastructure.
The team at Axiom has been fortunate to work together for many years across multiple companies and multiple products.
Throughout our journey, we would come across services that we wanted to use for monitoring/data visualization/etc, and we would always have a tough choice to make: hand over our data to a third party to get a fully featured product, or use a half-baked solution that could run inside our infrastructure and allow us to keep our data safely in our hands.
When the previous company we worked for was acquired by Microsoft, we decided to take that opportunity to work on this problem. We decided to build polished, featureful, and easy to use products which didn't sacrifice privacy and security.
The result is Axiom.
Salary
30000-50000
Job description
About the Role
As a software engineer at Axiom, your breadth of skills paired with our bottom-­up product process will give you as much autonomy and license as you can handle. If you can build it and it's good for the company, do it! There's no limit to how valuable you can be or how much impact you can make here. We're looking for people who want to make a mark on the world—who have the ambition to dream big and the talent to bring those dreams to fruition.
Responsibilities
* Explore new systems, and processes while also being able to discuss when (or when not) to use them.
* Manage data throughput and manipulation from ingress, through storage and querying, to egress
* Write incredible new backend services using Golang.
* Participate in a culture that values thoughtful code reviews, and frequent deploys.
Must-Have Qualifications
* Possess a deep understanding of software architecture, design, and testing
* Have detailed knowledge of cloud systems, databases, and cloud architecture
* Be proficient with golang, nodejs, and shell scripting
* Familiarity with unix systems
Nice-to-Have Qualifications
* Be familiar with, and comfortable contributing to, robust backend tooling to support our growing team.
* Understand the ins-and-outs of debugging cloud systems, and, have in-depth experience with tuning performance for massive datasets
* Experience writing documentation and tests, appreciating their importance to the team and product
* Open source contributions, projects, and working with communities
About the Engineering Team
Engineers at every level directly impact improvements across the product, from feature scoping through design to end polish. Building an outstanding experience for each of these user flows is made more complex by our goal of creating what is best for customers - rather than what is easiest to deploy.