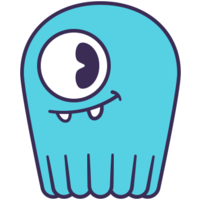 Go Software Engineer at ScyllaDB
Europe (Remote) OR Israel, Israel
🇮🇱
(Posted Dec 13 2018)
About the company
Scylla is an Apache Cassandra™ drop-in replacement, written from the ground-up in C++ on top of the Seastar architecture. Scylla is self-tuning and auto-sharding on a shard-per-core basis, allowing it to scale well both horizontally and vertically. With its own IO and CPU schedulers, Scylla provides superior performance with low latencies and smooth throughput. Scylla is available as open source software, as well as through commercial enterprise-grade and managed cloud offerings.
Do they allow remote work?
Remote work is possible, see the description below for more information.
Job description
Join the team that is building Scylla Manager, the cluster operations automation tool for Scylla, and Scylla Cloud, our Database-as-a-Service (DBaaS) offering. Our mission is to make Scylla the #1 open source NoSQL database. To do so, we need leaders with strong engineering skills, deep technical knowledge, a personal commitment to Open Source principles, and a passion for customer and user success.
Your personal mission is to make our database as easy, boring, and fun to manage as possible! (i.e., remove roadblocks, cure headaches, add a little charm, and obliterate needless complexity and tediousness.)
You will be implementing new features of Scylla Manager to handle cluster maintenance operations (such as repairs, backups and recoveries) for our Open Source users and Enterprise clients as well as users of Scylla Cloud.
You will also be working on enhancements and bug fixes to the Scylla/Cassandra Go driver (see: https://github.com/gocql/gocql) and its extension (see: https://github.com/scylladb/gocqlx).
Beyond coding you will work with clients, supporting them with deployment and usage of Scylla Manager as well as the Go driver, its extension and other libraries that we own.
Skills & requirements
You are an experienced Go developer, you wrote high-performance and concurrent applications, you know your way around `go tool pprof`. You don't reinvent the wheel but you prefer keeping your code concise and efficient. If you have a relevant Open Source track record it will play on your advantage.
You have a strong Linux operating system skills.
You take initiative and can drive conversations on deep technical subjects towards a good solution.
You want to work in fast pace, international environment to deliver world-class products.
Instructions how to apply
Please send CV and Github account
Company website:
ScyllaDB
Let them know you found the job via https://www.golangprojects.com
(Companies love to know recruiting strategies that work)