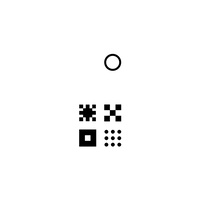 Infrastructure Engineer (Python / Go) at Thought Machine
London, United Kingdom
🇬🇧
(Posted Jul 31 2018)
About the company
Thought Machine are building Vault - a new generation core banking system.
Job position
Permanent
Job description
Thought Machine is one of the UK's leading Fintech companies. Thought Machine is revolutionising the banking industry with its next generation core banking platform, which allows banks to deploy in the cloud, and frees them from reliance on the legacy IT systems which held them back for decades.
Thought Machine has an excellent technology pedigree. CEO and Founder Paul Taylor is a serial entrepreneur, who has built several successful companies before. He led the speech technology team in London Google before founding Thought Machine, and there is a Google influence in Thought Machine with many of the key roles being filled by ex-Google staff.
Thought Machine is engaged with major international banks and is now rapidly expanding its team, all of whom are based in Shoreditch.
Skills & requirements
REQUIREMENTS
Programming experience writing Python or Go in production is strongly preferred.
We are willing to consider candidates with production experience in other relevant languages such as Java, Rust, C or C++.
Experience maintaining public-facing production deployments
Familiarity with an industry-leading database or databases (e.g. PostgreSQL, Cassandra, Cockroach, Scylla)
Experience with AWS, GCP or Azure
Can-do attitude, comfortable working to deadlines.
Nice-to-haves, not essential
Experience working with Kubernetes (preferred) or Mesos
Knowledge of low-level Linux programming, or distros such as Alpine, Arch or Gentoo.
Expertise with Docker or other container runtimes (e.g. rkt, runc)
Experience running & maintaining queuing technologies such as Kafka
Deep expertise & experience of microservice architectures
And of course, an interest in Financial technology is a definite bonus!
Instructions how to apply
see the website
[
job website
]
Let them know you found the job via https://www.golangprojects.com
(Companies love to know recruiting strategies that work)