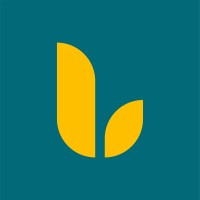 Go Backend Engineer

at Lyfe Labs
Remote

› 🌐 Worldwide, 100% remote position
(Posted Jan 19 2023)
Salary
$100,000 - $150,000 USD
Job description
We are looking for a backend engineer who can work 30+ hr/week
Our ideal candidate has:
- 1+ years experience writing in Go (golang.org)
- 2-3 years experience writing REST APIs
- Experience working at a small startup
- A passion for building something meaningful that will help people in their daily lives
Day-to-Day
- Designing clean, easy-to-use RESTful API endpoints for our mobile teams
- Writing comprehensive unit and integration tests for Go code
- Designing Postgres tables and writing efficient SQL queries
- Communicating API designs to mobile engineers and having the flexibility to make appropriate adjustments for the mobile engineers
- Integrating with third-party services such as Stripe, Twilio and Firebase
The Stack
- Go
- Postgres
- RESTful API design
Lyfe Culture:
We are building a brand new tool for parents to get the help they need - the first complete support platform for lyfe's major moments. We are very excited about the impact a product like Lyfe can have on the lives of parents, and we want you to be just as excited.
Lyfe's culture boasts:
- Passionate teammates who believe in what we're building
- An exciting opportunity to build a product from the ground up
- Fast-paced startup environment where a healthy work-life balance is still valued
- Huge opportunities for career growth
Apply to Lyfe
If you're passionate about helping to build a new product and team from the ground up, we invite you to apply. This is an exciting opportunity to work with a purpose-driven team and do meaningful work - giving people the gift of time!
Our interviewing process is simple and straightforward. If your background is a strong fit for the role, we will schedule a 1-hour coding interview with our CTO via Google Meet.
If this interview goes well, the second round of interviews will consist of:
- 2-3 meetings with team members to learn more about the role, culture and benefits
- 1 final interview with our CTO to discuss your coding & architecture philosophy
Lyfe is an Equal Opportunity Employer. We are committed to creating a diverse environment and value the diversity of the people we hire and serve. Diversity at Lyfe means fostering a workplace in which individual differences are recognized, appreciated, respected and responded to in ways that fully develop and utilize each person's talents and strengths. All are welcome here!