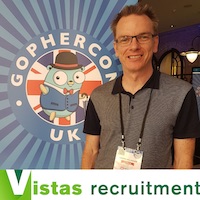 Engineering Team Lead (remote poss)

through Vistas Recruitment
🇬🇧

United Kingdom

›

Remote
(Posted Nov 8 2022)
About the recruiter
Martin was the first recruiter to specialise in Go (since 2015) and we believe the best!
He works as an independent recruiter and as such provides a highly personal and knowledgeable service to candidates and clients alike.
Trained as a software engineer, he has extensive experience in recruitment (over 25 years) and has built up a great network of companies across the UK & Europe looking to hire Gophers.
He's also active in the Go community, regularly sponsoring conferences and meetups.
Do they allow remote work?
Remote work is possible, see the description below for more information.
Salary
£85,000 - £105,000 Per Annum
Job description
Location: Remote
Type: Permanent
Salary: £85,000 - £105,000 Per Annum
Want to have an impact in a start-up environment with the resources of a large, profitable corporate?
Want to be a hands-on lead of a small, truly autonomous, and self-organising team?
...all this in a company which loves open source, uses the best tools for the job and has plenty of interesting tech problems to solve.
My client - a growing FTSE250 company have asked me to help them find a number of Team Leads for their ever-growing team. They operate in the utilities domain - providing many different utilities in a simple way to their customers.
Their current stack uses Go and React, in a mature event-sourced microservices architecture deployed to AWS and GCP and orchestrated with Kubernetes.
You can work remotely in the following countries only: UK, Spain, Poland, Romania and South Africa.
Apply directly through Vistas Recruitment with this form
[Privacy policy]