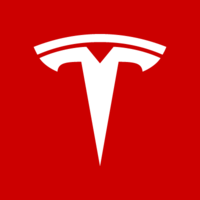 Software Engineer (Golang/Go) at Tesla
Fremont, California, United States
🇺🇸
(Posted Jul 6 2019)
About the company
Tesla is accelerating the world's transition to sustainable energy. We design, manufacture, sell and service the world's best solar technology, energy storage systems, and electric vehicles, providing customers the opportunity to generate, store and consume energy entirely sustainably.
Tesla is committed to hiring and developing top talent from around the world for any given discipline. Based in California, Tesla's workforce spans across four continents. We work to build an inclusive environment in which all people, regardless of gender, race, religion, or background, can come to do their best work.
Our world-class teams operate with a non-conventional philosophy of inter-disciplinary collaboration. Each member of the team is expected to challenge and to be challenged, to create, and to innovate. We're tackling the world's most difficult and important problems—and we wouldn't succeed without our shared passion for making the world a better place.
Job description
We are looking for a highly motivated software engineer specializing in server-side web development that is also comfortable working with the entire stack (front-end and infrastructure). You will join a small, expert team building server-side and front-end software for the systems that manufacture our cars, superchargers, and energy storage. The ideal candidate will have a passion for building world-class software and a track record of success creating highly and scalable software systems. You will need strong software engineering skills, excellent interpersonal communication, and experience accepting and giving meaningful feedback on technical designs and pull requests.
RESPONSIBILITIES
Participate in requirements gathering, technical specification, and the design and development of complex software projects
Contribute to software architecture design, development of software applications, and integration into enterprise systems
Develop enterprise-scale software introduction and subsequent roll-out to future production lines
Interact with teams of engineers from multiple disciplines
Skills & requirements
Bachelor's degree or higher in CS, CE, EE or the equivalent in experience and evidence of exceptional ability
Minimum 1 year of working experience
Expertise in modern web technologies and frameworks, preferably Go
Excellent interpersonal communication skills
Database experience (MySQL, Oracle, SQL Server…)
Proven experience with an object-oriented programming language, preferably Go
Experience with modern front-end JS technologies and frameworks such as: TypeScript, Angular or React
Experience with distributed architectures and systems