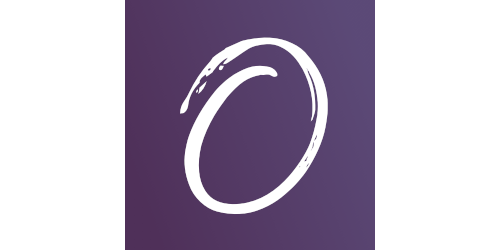 Software Engineer at Openly Inc.
Ann Arbor, Michigan, United States
🇺🇸
(Posted Mar 19 2019)
About the company
In 30 seconds…
Openly is building a next-generation insurance company from the ground up. We're questioning the way things have been done in this industry for over a hundred years with an open mind to how customers want insurance to work—everything from how insurance is quoted & sold, to the back-end operations that frustrate everyone and waste money. Insurance is filled with many interesting engineering problems that need a fresh perspective.
How?
This isn't something we've undertaken on a whim—the founding team brings executive-level experience from Liberty Mutual Insurance and Goldman Sachs, with mastery in actuarial science, computer engineering, math, and finance (MIT, Duke, and the University of Michigan). The rest of the team are key early hires who are experts in their respective fields of statistics, actuarial science, and engineering.
We were one of the 10 companies selected to the Boston Techstars 2018 class. You can watch our Demo Day video here to learn more about what we're building: https://vimeo.com/267654520
We have a healthy runway and are backed by dedicated and knowledgeable VCs and an exclusive group of angels made up of industry experts and executives.
Job description
We're a new quantitatively​-driven insurance company, help us build our Go-based company stack from the ground up.
We're hiring for a senior engineer role. Your primary responsibility will be to develop the backend systems that power the pricing and sale of our insurance products. This includes but is not limited to:
Integrating with a dozen data vendors to provide real-time information on hundreds of data points; everything from property characteristics, such as roof construction material, to weather-related data that help us predict flood risk or potential hailstorm damage.
Turning statistical models into production-quality code that can make pricing decisions, assessing a customer's risk.
Building a smart qualifier that decides if an applicant is eligible to be insured, while also making sure to avoid purchasing expensive data for a lost cause.
Contributing to important architectural and operational decisions like microservices vs. monoliths, deployment techniques, technologies, policies, etc.
Building an API to allow third-party resellers to purchase insurance from us programmatically.
And tons of future projects: machine learning for fraud detection, satellite/aerial imagery processing, IOT integration, etc.
We're headquartered in Boston but we have people that work in Southern California and Ann Arbor, Michigan. We're looking to grow our Michigan presence.
Compensation is a mix of competitive salary and equity. We offer full benefits (medical, dental, vision) and contribute to your 401K.
Skills & requirements
Computer science, engineering, or math-focused, college degree or equivalent experience
You're proficient in Go/Golang, or some other compiled programming language such as Java or C/C++
You're comfortable in the standard stack of web tech (HTML5, CSS3, XHR/Ajax, JavaScript, some flavor of backend web server)
You need to have excellent communication skills
What's in our stack?
We're careful to select technologies that are the right fit for solving the specific problem, not just the new hotness. You don't need to know all these.
Backend/Core: Go & Postgresql
Frontend: Browser-based, VueJS & Webpack
Research/Data Science: R, ArcGIS, H2O & Python
Infrastructure: Google Cloud & Kubernetes
Things worth mentioning:
We're using GoKit for guidance, but not dogmatically
Single binary for now, but separate services are likely later
You'll have a lot of influence on architecture since we're still early
We're hosting on Kubernetes/GKE