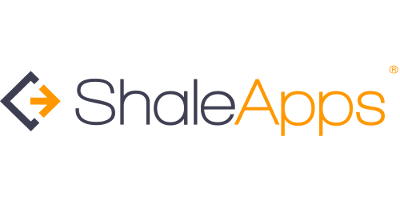 Senior Software Engineer, Backend at ShaleApps
Denver, Colorado, United States
🇺🇸
(Posted Sep 1 2018)
About the company
ShaleApps makes North American energy more competitive globally. Using our mobile apps, E&P companies, service vendors, and truck drivers are working together more efficiently. We've built a sophisticated platform that automates most of the decision-making involved in oilfield logistics. Our customers love our product, and many have called it the "iPhone moment" for the industry.
Job position
Permanent
Relocation compensation available
Job description
At ShaleApps we are working hard to lower the break-even cost to produce Oil & Gas in North America by building products that revolutionize the logistics of payload, equipment, and personnel. Software engineers at ShaleApps work on some of the industry's most challenging problems in defining the frontier of logistics optimization.
What you will do:
• Entrepreneurially take ownership of features from inception to production in order to further our mission
• Design, build and maintain APIs, services, and systems
• Debug production issues across services and multiple levels of the stack
• Follow best practices to write high-quality, secure, maintainable, scalable, testable, and performant code
Examples of projects you might work on:
• Developing and improving a production-grade machine learning pipeline to solve problems with payload logistics – e.g. routing, optimal driver selection, demand forecasting, etc.
• Developing and improving an automated ordering and dispatching system to automatically manage inventory across multiple nodes
• Building our external APIs (and accompanying documentation), allowing our customers to streamline their business
Compensation
At ShaleApps we are committed to developing our employees and providing them exciting opportunities to grow and prosper in their professional careers. We encourage you to visit our careers page to read about our DNA and culture.
We offer a competitive benefits package as well as numerous additional perks including:
• Competitive Salary with Cash Bonus or Equity Plan
• Health, Dental and Vision Insurance
• 401k with matching
• Modern office space in downtown Denver with bike storage, fitness center with yoga studio, free weights, treadmills, & other equipment
• RTD pass, Uber credit, or parking pass
• Daily breakfast provided, in addition to fresh fruit, coffee, tea & snacks throughout the day
• Weekly happy hour
• Hardware of your choosing
ShaleApps is an Equal Opportunity Employer.
Disclaimer: This job description is not designed to cover or contain a comprehensive listing of activities, duties or responsibilities that are required of the employee. Other duties, responsibilities and activities may change or be assigned.
Skills & requirements
• Have at least 3 years of hands-on experience developing, implementing, and maintaining production codebases
• Have at least 1 year of GoLang experience
• Enjoy building and maintaining SaaS applications using cloud solutions, particularly using Google Cloud Platform
• Desire to understand the business context for the solutions you are building
• Put yourself in the shoes of your users to understand their needs to build great user experiences
• Hold yourself and others to a higher standard when working with production systems
• Experience implementing and maintaining CI/CD solutions
• Experience designing RESTful APIs for use by internal and external customers
• Experience working with databases and writing complex SQL queries
• Experience with Docker containers, Kubernetes, NATS, and Redis
Instructions how to apply
Email your resume, github profile, and anything else you would like us to consider to careers@shaleapps.com
[
job website
]
Let them know you found the job via https://www.golangprojects.com
(Companies love to know recruiting strategies that work)