Open job positions for gophers (sorted by job title)
All registered Go/Golang jobs, listed by the title of the job positions.
---
Sort by:
Date posted | Title | Company ▶ Filter by: Remote only | USA/Canada | Outside of USA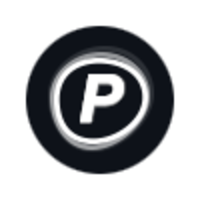 API Engineer - Paperspace
(November 2018)
Brooklyn, New York, United States
Paperspace is looking for software engineers to implement our public API services and developer tools for machine learning. Paperspace's Gradient platform is targeted at enabling machine learning developers to put up training and inference pipelines quickly, ...
---
Backend Developer - Searis
(November 2018)
Trondheim, Norway
(Remote possible)
Do you care for quality code, performance and solving problems of speed and scale? Do you want to tackle hard technical challenges that will contribute to solve important real world problems? We are looking for a skilled and curious backend developer to jo...
---
Backend Developer (Europe time zone) - AgFlow SA
(October 2018)
Geneva, Switzerland
(Remote possible)
As AgFlow looks beyond the data, we are working on intelligent tools to enable businesses to make effective and time-sensitive trade decisions. * automate data capture from various data sources (PDF, email, instant messaging, XLS, API, etc.) * clean, valida...
---
Backend Engineer - Numbrs Personal Finance AG
(November 2018)
Zurich, Switzerland
At Numbrs, our engineers don't just develop things – we have an impact. We change the way how people are managing their finances by building the best products and services for our users. Numbrs engineers are innovators, problem-solvers, and hard-workers ...
---
Backend Engineer - OODA Health
(February 2019)
Salt Lake City, Utah, United States
As a Backend Developer for OODA Health you will build the data pipelines and APIs for the next generation of healthcare platforms. You will build the systems and APIs to turn large quantities of data into valuable products for the US Healthcare System, touchin...
---
Backend Engineer - Opinary
(February 2019)
Berlin, Germany
Opinary has one mission: We make opinions matter. On the web and in real life. Globally, people use our polling technology to share their opinion with one simple click. The instant visualization of opinion trends enables our users to engage in an open dialogue...
---
Back-end Engineer; First Hire - Serotiny
(September 2018)
San Francisco, California, United States
This person will lead the development Serotiny's biologically-aware API, collaborating with biologists to deploy novel creative algorithms useful in the design of new proteins. Serotiny invents novel multi-domain biotherapeutic proteins (proteins like Chimer...
---
Backend Engineer - Golang (m/f/d) - Bewatec Berlin
(January 2019)
Berlin, Germany, Germany
BEWATEC is one of the world's leading manufacturers of digital communication solutions for hospitals, clinics and dialysis facilities. Our software solution provides caregivers, physicians and patients with relevant content at any time. We integrate cutting-e...
---
Backend Engineering roles @ WeWork in SF - WeWork
(October 2018)
San Francisco, California, United States
Hello, I am Kevin an Engineering Manager at WeWork. We are looking for engineers to help build out our next generation Identity system in San Francisco. Check out how we choose to use Go as our language choice at Choosing a (Language) Stack. Today, 260,000+ M...
---
Backend Engineer(s) - FindHotel
(November 2018)
Amsterdam, Netherlands
Do you want to join us on a journey to change the trillion dollar travel industry? We are looking for the best and brightest who share our passion for travelers, data, and product. FindHotel believes travel is the one thing that really opens minds to new ide...
--- LOADING...