Open job positions for gophers (sorted by job title)
All registered Go/Golang jobs, listed by the title of the job positions.
---
Sort by:
Date posted | Title | Company ▶ Filter by: Remote only | USA/Canada | Outside of USA
Golang Developer - Infogain Corporation
(March 2018)
Sunnyvale, California, United States
Golang developer (w/ Dockers/Kubernetes)...
---

Golang Developer - Kochava
(July 2018)
Sandpoint, Idaho, United States
Kochava builds real-time tracking and attribution analytics tools for connected devices; serving the world's top brands and apps. We analyze millions of requests every single day and are ramping up at an extraordinary pace to serve billions of requests every...
---
Golang Developer - MMG Fusion
(July 2018)
Severna Park, Maryland, United States
(Remote possible)
MMG is looking for experienced Golang developers to use their skills and grow with us. MMG provides a award winning software suite to the dental market. This position will work closely with the company's CTO located in the Florida Office. The position allows w...
---
Golang developer - StackNinja
(March 2018)
Kuala Lumpur, Malaysia
(Remote possible)
You'll be working on various web and not-web related backend code mostly Golang projects, in various industries. Most of them are actually quite fun as it involves a lot of bleeding edge tech, exotic use cases, blockchain and cryptos. No boring stuff. Tec...
---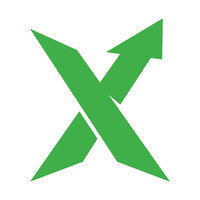 Golang Developer - StockX
(July 2018)
Detroit, Michigan, United States
You will not only be empowered and encouraged to take ownership of technology and implementation but also play a pivotal role in establishing a successful engineering culture and defining processes at a fast growing company. This is a great opportunity to lev...
---
Golang Developer - Trust in Soda
(May 2018)
London, United Kingdom
For a FTSE company in Central London, we are looking for a Senior Golang Developer to join them on a 6 month contract onsite in their London Office...
---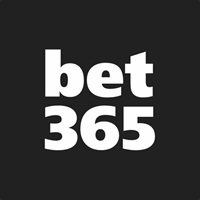 Golang Devloper - bet365
(July 2018)
Manchester, United Kingdom
bet365, one of the world's leading online gambling companies, is a driving force in the development of enterprise and Internet technology. We have rapidly grown into a global operation, delivering an unrivalled online experience to more than 21 million custo...
---
Golang Engineer - Red Ventures
(June 2018)
Charlotte, North Carolina, United States
What You Will Do: By the time you've reached the end of this paragraph, Red Ventures will have made countless API transactions, all thanks to the expertise of our Engineers. Instead of logging hours chained to a desk, our engineers have an active role in our ...
---
Golang Engineer - Spring Labs
(June 2018)
Los Angeles, Chicago or Remote, California, United States
(Remote possible)
We are looking for a Golang Engineer to join the Spring Labs team in building a new way for institutions and consumers to securely share credit and identity on the blockchain, disrupting a $100B+ global institutional ecosystem and creating societal-level benef...
---
Golang Engineer - Blockchain / Core Infrastructure - Centrifuge
(April 2018)
Berlin, Germany
Centrifuge is growing and we need your help to build the future of open, decentralized business software. Build in Go on top of Ethereum and our custom P2P stack....
--- LOADING...
---