Go/Golang job vacancies that deserve more attention
Go/Golang jobs, listed by least number of views.
---
Golang developer - ServiceNet Technologies India Pvt Ltd
(October 2017)
Nagpur, India
(Remote possible)
Develop terraform templates using GO...
---
System Engineer - Hybrid Cloud Storage & Analytics (Petabyte & Exabyte) - Amplidata/Western Digital
(March 2017)
Ghent, Belgium
Our people engineer software that drives multi Petabyte and Exabyte cloud storage products for companies as Disney, Apple, Verizon, etc. You wil become part of the Advanced Software Engineering team that stands at the heart of our technology innovation in Hy...
---
(Senior) Software Engineer (Berlin - Golang, Docker, Hashicorp, distributed systems) - Snuk
(May 2017)
Berlin, Germany
Snuk is looking for an experienced Software Engineer. You'll be part of a team that builds a state-of-the-art open infrastructure and networking solution. From sensor and network nodes over dedicated gateways within commercial buildings, to necessary cloud s...
---
Software Engineer - ZALORA Group
(August 2017)
Hoe Chiang road, Singapore
ZALORA Engineering is looking for software engineers to work on the API that powers the mobile apps. This opportunity will offer you a chance to work on a high traffic site serving millions of customers per month throughout South East Asia. You will be expo...
---
Back End Golang Developer (f/m) - Fraugster Ltd.
(May 2017)
Berlin, Germany, Germany
We're looking for senior golang developers interested in building high performance and scalable backend services for real-time anti-fraud detection. We've built our own stack from the ground up and work with Docker, Kubernetes and CoreOS. In this role you ...
---
Software Engineer (H/F) – System – App mobile française N°1 - Mobiskill
(August 2017)
Paris, France
Les membres de cette équipe ne se contentent pas de développer leur produit, ils travaillent à faire évoluer la technologie. Ils arrivent, par exemple, à développer en Go sur mobile. Ils recherchent quelqu'un avec un gros background C back-end pour les...
---
Senior GoLang Developer - SlingTV
(August 2017)
American Fork UT or Englewood, CO, United States
Our Middleware team is currently looking for an experienced software engineer to help us develop cloud native backend services for our extremely large and ever growing customer base. We want to provide functional support to all services on our platform, and th...
---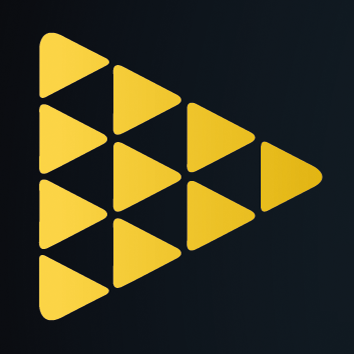 Lead Product Engineer - Campaign Technology (Golang / Angular) - JustWatch GmbH
(June 2017)
Berlin, Germany, Germany
## Your responsibilities: - You will take full responsibility our internal campaign management systems, working directly with the people using it every day to make them more productive - as well as working on product strategy with the founders - Hands-on e...
---
Core Microservices Developer - Good Dog Labs, LLC
(October 2017)
Boston, Massachusetts, United States
(Remote possible)
Join us and make an enormous impact in a hyper growth Cybersecurity field! Good Dog Labs, LLC is looking for passionate core developers and engineers to help us make a significant impact in the Identity and Access Management industry. You can help develop t...
---
Software Engineer - Voltaire (Valley IT Solutions)
(August 2017)
Southern Pines, NC, North Carolina, United States
Cutting edge company working with one of the world's best customers. Come build applications that make Hollywood look like real life! Full Go SaaS/PaaS shop. AWS skills a huge plus. Must be willing to consider relocating or partial remote. Also must app...
---
---