Software Developer, and other open Go / Golang positions
Open job positions outside of US/Canada, i.e. elsewhere in the world.
---
Software Developer - Songkick
(September 2015)
London, United Kingdom
What we're looking for At Songkick we're dedicated to making sure you never miss your favourite artist live. This means building applications to understand what's happening in the live music industry; to allow fans to track artists and purchase concer...
---
Lead/Senior Back-End GoLang Engineer - Fraugster Ltd.
(August 2015)
Berlin, Germany
Fraugster is recruiting a Lead/Senior back-end engineer to join its growing team of hand-picked talents. You would be reporting directly to the CTO and will be heavily involved with the software development and analytical functions in the team. We are looking ...
---
Backend Developer - Thisisnotourname
(August 2015)
Gothenburg, Sweden
Thisisnotourname.com is now looking for a super talented and highly motivated backend developer with Golang as current main language to join our team. What we can offer you? *One of the most exiting startups within telecom right now *A technically advan...
---

Mid-Level Go Engineer for Network Orchestration Application - eIntellego Networks
(August 2015)
Sydney, Australia
(Remote possible)
Mid way through building a network hardware orchestration platform and seeking a Go developer with experience in working with various API's (REST JSON, TCP XML). Remote work ok....
---
DevOps Engineer - DataSift
(August 2015)
Reading, Berkshire, United Kingdom
We plan on doubling in size over the next year, so we need your help. If you're up to the challenge, keep reading and apply. As a DataSift engineer, you will have the opportunity to work on several different technology stacks, ranging from PHP/Web Devel...
---
Cloud Validation Engineer - Intel
(August 2015)
Guadalajara, Mexico
The SDI (Software Defined Infrastructure) Team is driving innovation for the future of intelligent cloud computing. We are looking for engineers experienced at validating advanced cloud solutions. As a cloud validation engineer you will work as part of a team...
---
Backend Developer - Typeform
(August 2015)
Barcelona, Spain
Typeform did to web forms what Tesla has done to cars: completely reimagined online forms from the ground up. Typeform is growing at a tremendous pace because we prioritise amazing UX, maintain strong product/market fit, and develop products with an eye toward...
---
Full Stack Developer - Neoway
(July 2015)
Florianópolis, Santa Catarina, Brazil
We have a huge system constantly crawling the web and scraping useful data about companies and people. We use this data to help our clients to find new markets and grown their business. We also help our clients with an awesome fraud detection system, improving...
---
Allround frontend/backend programmer - Claire Automotive Support
(July 2015)
Ede, Netherlands
Creating new solutions and working to relax dependency on old solutions....
---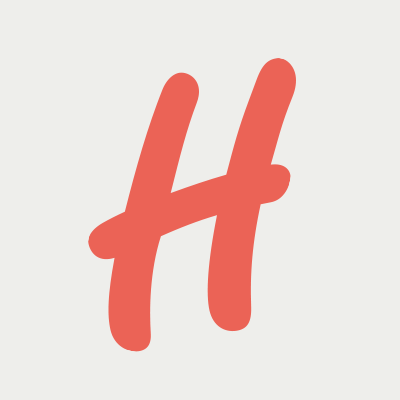 Senior Go Developer - HomeMade
(July 2015)
London, United Kingdom
We are seeking a bright and capable Go-pher to join our team - to help make the world a better place! We are creating a new generation of fundraising and donation tools in an agile and cheerful team....
---
---