Junior Go Developer, and other open Go / Golang positions
Open job positions outside of US/Canada, i.e. elsewhere in the world.
---
Junior Go Developer - SoCloz
(June 2015)
Paris, France, France
SoCloz is looking for a junior Go developer to work on its Go REST API. We are a fast-growing start-up located in the center of Paris. More details (in French) here: https://docs.google.com/document/d/1MO7S2AzpIjI2_2vgrlE1sUtQK7HadServtl64YrdWtY/edit?usp...
---
Go Developer with a Linux background - Chengbao Ltd
(May 2015)
Hong Kong, Hong Kong
We provide consumer VPN and DNS services that are easy to use, fast, and secure. We've been operating for 6 years, we're profitable, growing, and actively hiring. All of our engineering team of about 20 people is based in Hong Kong. This position You'l...
---
Go Developer - Mesosphere GmbH Germany
(April 2015)
Hamburg, Germany, Germany
Help us build the Mesosphere Datacenter Operating System (DCOS) - a new kind of operating system that spans all of the servers in a physical or cloud-based datacenter. DCOS is building on and extending the Apache Mesos open source project that enables massivel...
---
Sr. Full-Stack Engineer - CoinPass
(April 2015)
Tokyo, Japan
Come help us create the future of distributed blockchain applications! We're looking for passionate, creative developers who are excited about solving new problems. As a Sr. Full-Stack Engineer, you'll code in server-side golang, access various data stores in...
---
Go developer - Housing Anywhere
(April 2015)
Rotterdam, Netherlands
We are looking for an experienced Gopher to join our small team of 2 developers. Our technology stack is very simple: Go, PostgreSQL, nginx, Compute Engine....
---
Senior Web Engineer - Backend - ZUMATA Technologies
(March 2015)
Singapore, Singapore
Stack includes - GO (Golang), Ruby, Python, Node, Java, Redis, AWS Responsibilities: -Create solid, testable code -Optimize and scale your work artfully -Learn as you go, share cool stuff with the rest of us...
---
Senior Backend Engineer - Ravelin
(March 2015)
London, United Kingdom
About Ravelin are looking for a senior backend engineer to lead the development of a high volume fraud technology platform within a small tech team. As a founding engineer you will be invited and expected to have opinions about the strate...
---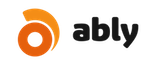 Software developer - Ably
(March 2015)
London, but you can work anywhere, United Kingdom
(Remote possible)
Over the last 2 years, we have built a global real-time message platform that provides a unique and robust offering in the market. We are very nearly ready to launch and are in the midst of finishing off our client libraries ranging from Node/IO.js, Java, .NE...
---
Junior Go(lang) Developer in Berlin - JustWatch
(March 2015)
Berlin, Germany
JustWatch is a new international movie marketing startup based in Berlin, founded in October 2014 by an experienced and successful team with world class knowledge in marketing, product and AdTech. Our vision is to connect movie fans with their favorite cont...
---
Go(lang) software engineers - CRS View Ltd.
(March 2015)
Dublin, Ireland
(Remote possible)
Join our team to help build a financial technology platform to permit financial institutions to automate their reporting requirements. We are looking for 1-2 smart, passionate and collaborative individuals to help us build our cloud based solution, and specif...
---
---