Go/Golang developers directory
---
Backend software developer - C#, ASP.NET, API development, JavaScript, Go
Porto Alegre, Rio Grande do Sul, Brazil
(Can work remotely)
.NET stack: ASP.NET MVC and ASP.NET WebAPI; JavaScript: Node and Angular; Learning Go. - I'm got 3+ years experience mostly as a backend developer. Worked before in Accenture, HP and Mobiltec primarily with a .NET stack composed by technologies like C#, ASP....
---
Project Manager - golang, rails, python, nosql, sql
Bangalore, India, India
(Can work remotely)
Web Domain, and have worked on a role of Product Manager. Extract Transform Load Accessibility - I have been working using Ruby in Rails for 5 and Golang 1.3 years. Totalling 6 years of experience in Web Domain. Please find my resume here: https://sumitas...
---
Software Engineer - Golang, JavaScript, React, C, Operations
Melbourne, Australia
(Can work remotely)
My main skills are in software development; writing code is what I do most days. I'm also quite capable managing infrastructure. I find that a rough distribution of 80% coding and 20% operations works well, with the operations work clustering around the start ...
---
Consulting CTO - Ruby, Go, Meteor, Elixir, Angular, Backbone
Cochin, India
(Can work remotely)
High level of knowledge and interest in scalable Web Systems Architecture, Service Oriented Architecture, Data Science, Object Oriented Analysis and Design Patterns, Behavior Driven Development, Re-factoring, Mentoring, and Technical Writing. - Senior software...
---
Software Engineer - Go,Git,DDD,12-factors,Memcache,Nginx,Functional Programming,Linux,Sysadmin
Bay Area, United States
(Can work remotely)
Go and Distributed Systems - ### Hire me if - you need some developer in Go, with expertise in concurrent system and 12-factors; - you need some Software Architect to cope with highly complex application modelling (DDD);...
---
Software developer - .Net MVC JavaSript Linux GoLang
Kharkiv, Ukraine
(Can work remotely)
Web development. Service orinted - development. - More then 4 year of commercial ASP.Net development. Have a degree in computer engineering. Selfmotivated, and interested in new programming technology....
---
Senior Software Engineer - Golang, Angular, MongoDB, Postgres SQL, iOS
Grand Rapids, Michigan, United States
(Can work remotely)
full stack web developer interested and specializing in developing high performing web services, web apps, and iOS/MacOSX applications. like working in teams, solo, remote and on site. - full stack developer and designer for go-commerce - self hosted e-commerc...
---
Semi Senior Backend Developer - Golang, Arduino, Angularjs, MongoDB
Hurlingham, Argentina
(Can work remotely)
Coding go, design data processing models and pipelines - I worked on a complete system monitoring plataform, using golang to create the backend and some clients, with its UI (AngujarJs) and Arduino prototypes....
---
Senior Software Engineer - Golang, NoSql
India, India
(Can work remotely)
Java, Go, MongoDB - I am a post graduate for Indian Institute of Technology, Bombay one of the top technical institute of India. I have a Bachelors degree in Engineering in computers and Masters degree in Control and Computing. I have worked as Prod...
---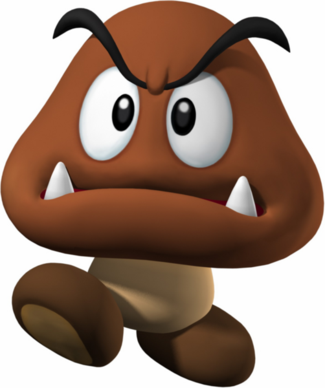 Senior software engineer - golang, c++, python, Qt, git
Lehi, Utah, United States
(Can work remotely)
I have a wide range of programming languages that I am proficient with. But mostly my main skill is that I am quick to learn and utilize almost any new technology or API required. - Studied computer science at the university of utah and utah state university. ...
---