Golang / Go Jobs & Developers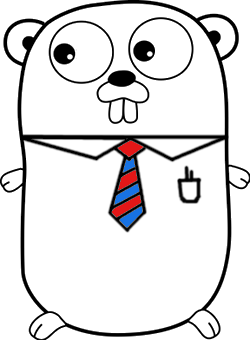 If you like the programming language Go (Golang), this is where you can find current job openings or freelance positions.
Are you looking for, or do you know of a company that is looking for Golang developers/engineers?
Help Go developers find Golang jobs & companies find developers by
submitting a job position
(No registration necessary!)
Or if you are a developer;
submit your profile
to make it easier to be found.
You can follow Golangprojects at

Twitter
,

Facebook
and

Google+
. There is also an

rss feed
.
Random engineer/developer profile
Senior - Ruby, Rails, EmberJS, RSpec, Golang
Lahore, Pakistan
(Can work remotely)
Following are some of the things I regularly use. - Ruby on Rails - Git/Gihub - RSpec, Cucumber - MySQL and PostgresSQL - Heroku, Linode, Engineyard - Haml/Sass with Bootstrap 3 - jQuery, EmberJS - HTML5, CSS3 - Linux and Solaris - Nginx, Unicorn and...
---
See all 235 developer / engineer profiles or why not submit your own developer profile!
Random Go Job
Go odd-jobs for fundraising platform (eventual full-time a possibility!) - Raise Awareness Ltd
(September 2014)
London, United Kingdom
(Remote possible)
We're launching a fundraising platform in London late October. See http://fundary.com for a totally pre-alpha overview. I'm looking for a sharp Go coder who can be "another me" to begin with, working on a widespread # of tasks that could include anything f...
---
Latest Go/Golang jobs (365 entries)
First timers; sort by "Relevance" to see the hardcore Go jobs first, if you are a regular you probably want to view by Date posted.
Sort by:
Date posted | Relevance | Popularity | Least viewed | Title | Company | Remote only
Opportunity for Senior Go Engineer - Voleon Capital Management LP
(May 2016)
Berkeley, California, United States
The Voleon Group is a science-driven systematic trading firm, built on the principle that statistical machine learning provides the best solutions to the scientific problems we must solve. The firm researches and deploys systematic trading strategies designed ...
---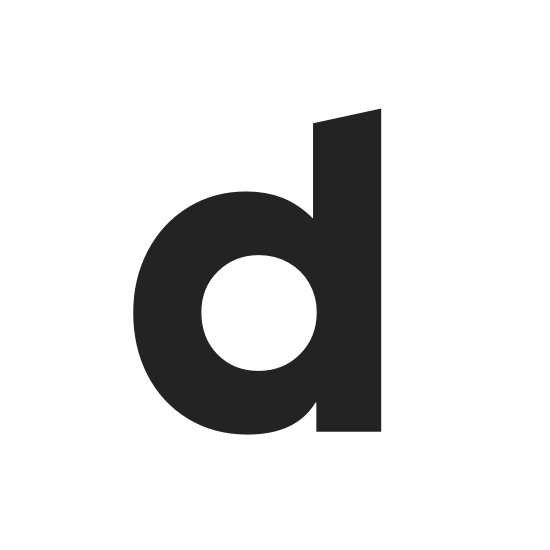 Senior Sotfware Engineer - Dailymotion
(May 2016)
Paris, France
CDI: Senior Web Développeur Back-end – DAILYMOTION Le spécialiste des technos innovantes (Python, GO, Erlang…) Pure Player – Paris – H/F Deviens LA référence des nouvelles technologies au sein d'une entreprise ambitieuse et reconnue à trav...
---
Software Engineer - Platform - Wattpad
(April 2016)
Toronto, Canada
We are seeking a back-end developer to join the platform team. If you're tired of writing software that never makes it into the pixels of people's devices and want to build systems that real people will use (and lots of them!), Wattpad is for you. You'll...
---
Go Software Engineer - ReviewTrackers
(April 2016)
Chicago, Illinois, United States
WHAT YOU WILL CONTRIBUTE: Architect and build the next generation of our API's with Go. Clean code and rapid deployments that deliver on a deadline. Deliver "Crazy value" to our customers. A major impact on the current and future direction of our pro...
---
Software engineer - MarketX
(April 2016)
San Francisco, Beijing, California, United States
Needed : Go Developer with Strong JS Knowledge Code Proficiency Must Include: Go Javascript Frameworks ReactJS SPA's Nice to have: NodeJS AngularJS Must also understand: Agile Development TDD Git, Gitlab, BitBucket What You Will Do ...
---
Software Engineer, Backend - Centralway Numbrs AG
(April 2016)
Zürich, Switzerland
Your responsibilities will include the continuous development and improvement of the current backend and service architecture of Centralway Numbrs. You will administer and support our backend API, databases and other components. Researching and remaining up...
---
CTO - Verisart, Inc
(April 2016)
Los Angeles or London, California, United States
(Remote possible)
This role is perfect for a smart developer who wants to join an exciting startup from the ground up. Verisart uses the blockchain to provide certification, provenance and registry services in one platform. We're aimed at artworks and collectibles for now but...
---
FULL STACK ENGINEER - Trommelo
(April 2016)
Oakland, California, United States
(Remote possible)
Company: Our main focus is to remove implicit bias in hiring while simultaneously finding top candidates. There are many factors that create biases in the hiring process: education, name, gender, age, etc. Some of the biggest tech companies around struggle fro...
---
Go Developer - X-Team
(April 2016)
Remote, Australia
(Remote possible)
About X-Team "Developers you can trust, whenever you need them." X-Team is an international company founded in Melbourne, Australia that helps companies scale their development teams by providing them with extraordinary developers from around the wor...
---
Software Engineer (Docke Datacenter) - Docker, Inc.
(April 2016)
San Francisco, California, United States
With Docker Datacenter, organizations are empowered to deploy a Containers as a Services (CaaS) on-premises or in your virtual private cloud. It includes: Universal Control Plane (UCP) with embedded Swarm for integrated management and orchestration of the D...
---
---