Golang / Go Jobs & Developers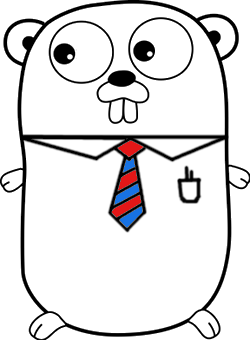 If you like the programming language Go (Golang), this is where you can find current job openings or freelance positions.
Are you looking for, or do you know of a company that is looking for Golang developers/engineers?
Help Go developers find Golang jobs & companies find developers by
submitting a job position
(No registration necessary!)
Or if you are a developer;
submit your profile
to make it easier to be found.
You can follow Golangprojects at

Twitter
,

Facebook
and

Google+
. There is also an

rss feed
.
Random engineer/developer profile
Software Engineer - Golang
Arusha, Tanzania, United Republic of
(Can work remotely)
* Design and implementation of API's * All the backend tasks * Good communication * Solving web related problems - I am a motivated software engineer with a special interest in web technologies. I have tackled a range of web related problems. I enjoy ope...
---
See all 342 developer / engineer profiles or why not submit your own developer profile!
Latest Go/Golang jobs (488 entries)
First timers; sort by "Relevance" to see the hardcore Go jobs first, if you are a regular you probably want to view by Date posted.
Sort by:
Date posted | Relevance | Popularity | Least viewed | Title | Company | Remote only
Backend Software Engineer - Senseye
(February 2017)
Southampton, United Kingdom
(Remote possible)
We're leading the Industrial Internet of Things revolution by delivering a groundbreaking way to predict machine failure, enabling manufacturers to benefit from their existing data and new connected devices to automate predictive maintenance. We are seeki...
---
Reliability Engineer Go, Docker, K8S (f/m) - Fraugster Ltd.
(February 2017)
Berlin, Germany
We're building a multi-host, multi-datacenter and multi-tenant application for realtime fraud detection. Our stack has been built from scratch in Go and we're looking for someone with strong unix skills who is looking for the opportunity to build and operation...
---
Senior Backend Engineer - gifs.com
(February 2017)
San Francisco, California, United States
Hi! Have you ever worked with video transcoding before? How about neural networks? Do you want to learn? Do you want to make great products? Do you want to have a huge impact? Work at gifs.com the best video editor around....
---
Senior Software Engineer - Snuk
(February 2017)
Berlin, Germany
We are building an IoT infrastructure platform (think AWS Lambda for buildings) that can run multiple smart building applications simultaneously. In detail, we install nodes (embedded linux devices with Bluetooth and Wifi) into a building. We then provide a...
---
Backend Engineer (Golang) - Synthace
(February 2017)
London, United Kingdom
We are looking for an experienced backend engineer to continue developing and scaling our infrastructure at Synthace. Named by the World Economic Forum as one of the world's 30 Technology Pioneers 2016, Synthace is re-imagining how we work with biology, ...
---
Senior Software Engineer - Telecommute Opportunity - MaxMind
(February 2017)
Waltham, Massachusetts, United States
(Remote possible)
MaxMind is looking for a talented and experienced Senior Software Engineer to join our team. We help protect thousands of companies worldwide from fraud, screening over a billion online transactions each year, and we provide IP intelligence data to thousands m...
---
Software Engineer, Backend - Centralway Numbrs AG
(February 2017)
Zürich, Switzerland
This role is based at Centralway Headquarters, Zürich. Responsibilities Your responsibilities will include the continuous development and improvement of the current backend and service architecture of Centralway Numbrs. You will administer and suppo...
---
Fullstack Engineer - Bringhub
(February 2017)
Saint Petersburg, Florida, United States
We are looking for an experienced full-stack developer to join us. Ideally, you'll have experience building web applications in a very heavy traffic environment. Our code has been deployed on some of the highest traffic publishers on the web, and we pride our...
---
Senior Open Source Security Developer - ActiveState Software
(February 2017)
Vancouver, Canada
(Remote possible)
About the Job: We can't give you a lot of detail but it will involve cloud development, development in C and Golang, and building up from prototype to scale. This position reports directly to the Director of Engineering. This job will involve: Providin...
---
Fullstack Software Engineer - Weave
(February 2017)
Denver, Boulder, Colorado, United States
(Remote possible)
Come build your best work with us, we are a team of dedicated engineers building the cannabis industry's best technology. We are a state certified vendor for cannabis software across multiple states, working completely in a modern stack0 Golang, React/Redux, N...
---
---