Golang / Go Jobs & Developers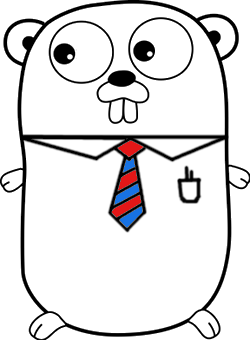 If you like the programming language Go (Golang), this is where you can find current job openings or freelance positions.
Are you looking for, or do you know of a company that is looking for Golang developers/engineers?
Help Go developers find Golang jobs & companies find developers by
submitting a job position
(No registration necessary!)
Or if you are a developer;
submit your profile
to make it easier to be found.
You can follow Golangprojects at

Twitter
,

Facebook
and

Google+
. There is also an

rss feed
.
Random engineer/developer profile
Senior Software Engineer - Golang, Message Queue, Back-end Service, Redis, Linux
Beijing, China
(Can work remotely)
- Familiar with common software algorithms and data structures - Good at fast learning and applying new technologies - Golang/Python/Redis - - 10 years software engineering experiences based on linux/*nix - Focus on back-end service and message queue. - In...
---
See all 113 developer / engineer profiles or why not submit your own developer profile!
Random Go Job
Full Stack Developer (Golang) - Hailo
London, United Kingdom
We're looking for exceptionally talented full stack engineers who love the challenge and variety of moving up and down the Smartphone App/Web/Back End Services stack as needed You'll have intimate knowledge of constructing highly available and scalable infras...
---
Latest Go/Golang jobs (256 entries)
First timers; sort by "Relevance" to see the hardcore Go jobs first, if you are a regular you probably want to view by Date posted.
Sort by:
Date posted | Relevance | Popularity | Least viewed | Title | Company
Golang Software Engineer - Gravity4
San Francisco, California, United States
(Remote possible)
Gravity4 (www.gravity4.com), the World's First High-Frequency Marketing Cloud powering digital media with first party data is looking for bright, entrepreneurial spirited, highly motivated people to join the Gravity4 team! Our Technology Stack combines searc...
---
Software Backend Engineer - Leaf
Austin, Texas, United States
A small vibrant and well-funded startup founded by Stanford alumni is searching for a back end engineer. We are looking to establish an office in Austin, TX. Competitive salary with full benefits including 401k match. Our backend stack is Django/Python, Go,...
---
Go Developer with a Linux background - Chengbao Ltd
Hong Kong, Hong Kong
We provide consumer VPN and DNS services that are easy to use, fast, and secure. We've been operating for 6 years, we're profitable, growing, and actively hiring. All of our engineering team of about 20 people is based in Hong Kong. This position You'l...
---
Senior Software Engineer - Betable
San Francisco, California, United States
Our Technology We try to be technology agnostic, preferring suitability to ideology. Our services are small and chatty, communicating through well­ defined interfaces. Sometimes we compose them in ways that are surprising even to us. We think that's heal...
---
Senior Software Engineer - Iron.io
San Francisco, California, United States
(Remote possible)
Iron.io is one of the leading Go companies in the world. Our next generation, high-scale, high-performance cloud services are used by thousands of companies from hot startups like Hotel Tonight and Untappd to large enterprises like Turner Broadcasting and AAA....
---
Core Systems Developer, #Golang #Lasers #Apple - Apple Inc
Cupertino, California, United States
We are looking for senior full stack engineer who has experience integrating with hardware to help lead the next generation of products we build. You should like solving problems that no one has solved yet and care about the impact of your product. You are mor...
---
Software Engineer (using Go) - Permission Data
New York, New York, United States
@Permission Data we are in the process of completely overhauling our tech stack. We've chosen Go as our primary implementation language, and are creating a scaleable microservice architecture. Your role would be to bring in some experience with Go, lay dow...
---
Go Developer - Decision Research
Honolulu, Hawaii, United States
Decision Research Corporation (DRC) is seeking a Go Developer to join its rating team in Honolulu....
---
Intern / Working Student / Trainee - Go(lang) Development - JustWatch GmbH
Berlin, Germany
JustWatch is a new international movie marketing startup based in Berlin, founded in October 2014 by an experienced and successful team with world class knowlegde in marketing, product and AdTech. Our vision is to connect movie fans with their favourite con...
---
Go Developer - Mesosphere GmbH Germany
Hamburg, Germany, Germany
Help us build the Mesosphere Datacenter Operating System (DCOS) - a new kind of operating system that spans all of the servers in a physical or cloud-based datacenter. DCOS is building on and extending the Apache Mesos open source project that enables massivel...
---
---