Golang / Go Jobs & Developers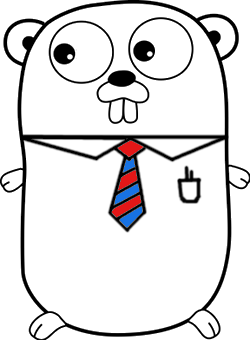 If you like the programming language Go (Golang), this is where you can find current job openings or freelance positions.
Are you looking for, or do you know of a company that is looking for Golang developers/engineers?
Help Go developers find Golang jobs & companies find developers by
submitting a job position
(No registration necessary!)
Or if you are a developer;
submit your profile
to make it easier to be found.
You can follow Golangprojects at

Twitter
,

Facebook
and

Google+
. There is also an

rss feed
.
Random engineer/developer profile
Senior Full Stack Engineer - Java, Python, PHP, JavaScript, RDBMS
Boulder, Colorado, United States
(Can work remotely)
---
See all 208 developer / engineer profiles or why not submit your own developer profile!
Random Go Job
Python and Go Developer - DramaFever
(March 2014)
Narberth, Pennsylvania, United States
DramaFever is seeking a Python developer to join the team, with the ability to work from either the company headquarters in New York City or in Narberth PA (near Philly). DramaFever engineers are presented with tremendous technical challenges, as their video ...
---
Latest Go/Golang jobs (348 entries)
First timers; sort by "Relevance" to see the hardcore Go jobs first, if you are a regular you probably want to view by Date posted.
Sort by:
Date posted | Relevance | Popularity | Least viewed | Title | Company
Backend engineer (or full stack) - Init.ai
(February 2016)
New York, New York, United States
(Remote possible)
New York (NYC), San Francisco (SF), Boulder * Help build and develop our platform and APIs * It's a developer facing product, so consistency and reliability are critical. Build something you'd want to use. * Modern tech stack: Go, JavaScript, Postgres, ...
---
Intermediate Go Lang Developer - Alegrium
(February 2016)
Jakarta, Indonesia
(Remote possible)
This is part-time job ( you are only required to code maximum 24 hours in a week ). We will measure progress not your man hours. We are building challenging back-end using Go Language. If you think you are right man for the job. please contact me here or alan...
---
Software Developer - Thermeon
(February 2016)
UK, United Kingdom
(Remote possible)
Thermeon are looking for software developers to join our UK team. This role is ideally suited to junior and mid-level developers, with a couple of years experience under their belts. Thermeon's technical team has a specific culture. The entire team works ...
---
Full Stack Engineer - Golang, Angular.Js, Postgres - Trommelo
(February 2016)
Oakland, Ca, California, United States
(Remote possible)
We work with recruiting software that uses web-sockets to run job competitions. Recruiters can add timed questions to their scheduled tests. Candidates can take the job competitions together and are stack ranked based on their speed and correctness....
---
Senior Software Engineer - RetailNext
(February 2016)
San Francisco, California, United States
(Remote possible)
Are you interested in distributed systems or big data? RetailNext is looking for engineers to help build our cloud analytics system. We pull in and process data from thousands of brick and mortar stores to help our customers better understand and serve their ...
---
Senior Go Developer Needed - Voleon Capital Management LP - The Voleon Group
(February 2016)
Berkeley, California, United States
The Voleon Group is a science-driven systematic trading firm, built on the principle that statistical machine learning provides the best solutions to the scientific problems we must solve. The firm researches and deploys systematic trading strategies designed ...
---
Golang Developer-Cloud Storage - Western Digital
(January 2016)
Mountain View, California, United States
At Western Digital, we are creating a personal cloud experience that ties all of your content together - pictures, music, video, etc., and making it available on any screen, at any place and any time. We are revolutionizing the way people enjoy and experience...
---
Back End Developer - Bolste
(January 2016)
Scottsdale, Arizona, United States
We are looking to speed up development of the next version of our product offering by hiring a new permanent, full-time back end developer. Candidates can expect to work on tight deadlines and manage multiple projects at once while also providing support and t...
---
Senior Software Engineer - Vungle
(January 2016)
San Francisco, California, United States
Ad Serving is the core to Vungle's success. Our pod is responsible for architecting and building our entire ad serving infrastructure. Currently, that infrastructure handles over a billion events per day and has an exponential growth curve. We're an innova...
---
Backend Lead - Onefootball GmbH
(January 2016)
Berlin, Germany
Our core services & data team builds and maintains high performance and high quality APIs as well as services that deliver football data to our mobile app users around the world in near real time. Through these APIs, our service-oriented architecture serves se...
---
---