Golang / Go Jobs & Developers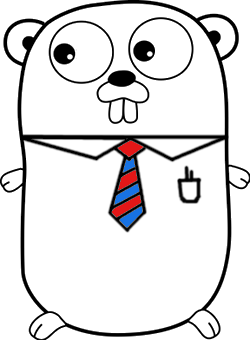 If you like the programming language Go (Golang), this is where you can find current job openings or freelance positions.
Are you looking for, or do you know of a company that is looking for Golang developers/engineers?
Help Go developers find Golang jobs & companies find developers by
submitting a job position
(No registration necessary!)
Or if you are a developer;
submit your profile
to make it easier to be found.
You can follow Golangprojects at

Twitter
,

Facebook
and

Google+
. There is also an

rss feed
.
Random engineer/developer profile
Software Engineer - Golang, RESTful API, Google Cloud Platform, Java, CoffeeScript
Berlin, Germany
• Design and development of high performance web applications - RESTful APIs. • Frontend and backend side development. • Maintenance, deployment and testing. • Open source technologies. - Two years experience in Go programming language. More than fi...
---
See all 107 developer / engineer profiles or why not submit your own developer profile!
Random Go Job
Software Engineer - DigitalOcean
New York, New York, United States
What you will be doing: Building services to expand our compute platform to support over one million running Droplets Working with the product team to architect brand new and interesting product offerings Having the oppurtunity to contribute back to the o...
---
Latest Go/Golang jobs (244 entries)
First timers; sort by "Relevance" to see the hardcore Go jobs first, if you are a regular you probably want to view by Date posted.
Sort by:
Date posted | Relevance | Popularity | Least viewed | Title | Company
Software Engineer - Decision Research Corporation
Honolulu, Hawaii, United States
Our flagship rating product is being re-imagined in golang. The successful candidate will be the second person on the golang team and will continue the development, testing and maintain of this creative and challenging project. You may also be called on to ima...
---
Software Engineer - Aivvy Inc.
Redwood City, California, United States
(Remote possible)
Do you have a love of music and a desire to revolutionize how people experience it? Are you also interested in helping to build a billion dollar company from the ground up centered around music, smart devices and the internet of things? We're a small well-fu...
---
Software Developer - Porting a PHP Web Application to Go. [Short Term Project] - Braden Technologies
Atlanta, Georgia, United States
(Remote possible)
Porting an existing PHP Web Frontend Application to Go. There will also be some additional enhancements / features to the various APIs, Web Frontend Application and MySQL Database....
---
Senior Software Developer (Golang) - Wattpad
Toronto, Canada
We are seeking a Senior Software Developer to join the platform team. If you're tired of writing software that never sees the light of day and want to build things that millions of people will use, Wattpad is for you. You'll be deploying to production with...
---
Senior Software Engineer - RetailNext Inc.
San Jose, California, United States
RetailNext R&D is inventing the future of retail by combining various hardware, software, and analysis technologies to give retailers a better understanding of what's happening in their stores. We're looking for an experienced, enthusiastic coder who is fl...
---
Go developer - Housing Anywhere
Rotterdam, Netherlands
We are looking for an experienced Gopher to join our small team of 2 developers. Our technology stack is very simple: Go, PostgreSQL, nginx, Compute Engine....
---
Software Engineer - Go - NodePrime
San Francisco, California, United States
NodePrime is bringing visibility, flexibility and performance to datacenter infrastructure. We have built a vendor agnostic solution for aggregating, analyzing and automating machines and the data they generate at scale. Our product was built through the direc...
---
Senior Software Developer - Apple Inc
Cupertino, California, United States
We are looking for senior full stack engineer who has experience integrating with hardware to help lead the next generation of products we build. You should like solving problems that no one has solved yet and care about the impact of your product. You are mor...
---
Go Engineer - CrowdSurge
London, United Kingdom
Our company is constantly innovating and the Engineering team are at the forefront of this. We have embraced a major shift, using Golang to develop a robust, fault tolerant Service Oriented Architecture (micro-services) platform. We s​pecialise in buildin...
---
First Software Engineer at VC-backed Startup - SimplyCredit
San Francisco, California, United States
$70K – $125K Salary 0.7% – 3.0% Equity We are looking for an experienced engineer eager for a defining role in building a company. As first engineer, you'll get to call the shots on how to set up shop, help build out the team, guide product development...
---
---