Backend Software Engineer, and other open Go / Golang positions
Backend Software Engineer - GroupMe Inc. — part of the Skype Family (November 2016)
Prague, Czech Republic
As a GroupMe Server Engineer on the team, you will: - Work with other engineers on the team to design, architect, and implement end-to-end solutions to challenging problems - Work closely with client teams in Stockholm and New York - Work in a friendly, sup...
---
Software Engineer, Backend (Golang) - Centralway Numbrs AG
(November 2016)
Zurich, Switzerland
Responsibilities Your responsibilities will include the continuous development and improvement of the current backend and service architecture of Centralway Numbrs. You will administer and support our backend API, databases and other components. Research...
---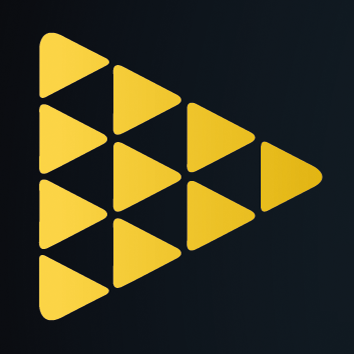 Senior Go(lang) Site Reliablity Engineer - JustWatch GmbH
(November 2016)
Berlin, Germany, Germany
Who we are looking for: Curiosity, drive and passion are shared characteristics of all people at JustWatch and we are looking for these values in every person we are hiring. We only want people who are willing to constantly learn through challenging themsel...
---
Backend Developer (f/m) - Panono GmbH
(November 2016)
Berlin, Germany
Together with our lead backend developer you will be responsible for the stability and scalability of our cloud infrastructure. You will improve the architecture and add features to the cloud service, which forms the backbone of Panono's infrastructure. It...
---
#golang Senior back-end developer (Typeform, Barcelona) - Typeform
(November 2016)
Barcelona, Spain
Personal note] I love Typeform, keep using it for a few years now (you can see it at careerslab.co/for-candidates page). Amazing culture and globally praised product, all developed right in the heart of Barcelona in the most beautiful office I've ever seen. ...
---
Software Engineer for a Fast-Paced, Disruptive CyberSecurity company at Osprey Security - Osprey Security
(November 2016)
palo alto, California, United States
(Remote possible)
Based out of Silicon Valley, California, we are a CyberSecurity startup that is revolutionizing how the CyberSecurity space is secured! The need for our services is rapidly growing and we need to hire talented engineers to help us keep up with the demand. R...
---
Senior Backend Engineer - Agrarian Labs
(November 2016)
Austin, Texas, United States
A small vibrant startup in agriculture is searching for a front-end developer in our office in Austin, TX. Agrarian Labs does business intelligence for farmers. By bringing automated data collection to farmers with our product, Leaf, we enable them to incre...
---
GO Software Developer - MindGeek Canada
(November 2016)
Montreal, Canada
Responsibility: The ads platform serves over 2.5 billion impressions daily. This advertisement platform is used by all Mindgeek properties to promote our products. As a key member of the Ads delivery team you will have a mandate to take part in all stage of...
---
Senior Software Engineer - Housing Anywhere
(November 2016)
Rotterdam, Netherlands
At Housing Anywhere, we aim to provide the best match for anyone looking for student accommodation. We are a peer-to-peer marketplace, meaning that you will be building an application to satisfy both sides of the student accommodation market. Housing Anywhere ...
---
Senior Network Telemetry Engineer - GTT / Tinet GmbH
(November 2016)
Neu-Isenburg, Germany
Improvement and development of our internal Go-based applications and services Support our network engineering and network operations departments as well as customer needs...
---
---